The government of Slovakia is opening some shops that have been closed for the past two weeks, while the country's parliament will debate and possibly pass the cabinet's proposals to help companies and the self-employed. We asked Andrej Leontiev LL.M., Partner at Taylor Wessing to comment on the aid package.
After all international airports, schools, bars, parks have been closed in Slovakia for the past two weeks, the government has now announced to open selected shops. The shops need to adopt strict hygienic measures in order to be allowed to reopen. The number of persons entering the shop will be limited and the disinfection of hands will be required.
The Slovakian government has announced contribution guarantees for employers for securing the jobs of their employees. The government has also introduced a financial aid package for self-employed persons who had to end or limit their activities due to the coronavirus. The new finance minister has introduced an economic aid package of up to €1 billion per month to support businesses and employees shattered by the coronavirus crisis. These are the measures for the Slovak economy:
As part of the aid package, employees of businesses forced to close due to the epidemic will be reimbursed by the state at up to 80% of their wage.
The state will also support self-employed persons and employees of companies facing reduced revenues by payments linked to the volume of the revenue drop.
Quarantined employees and parents who have applied for child care allowance can receive 55% of their gross salary.
The state will set aside €500 million a month for banks to offer loans to entrepreneurs.
Employers can postpone their social and health contributions.
Employers can delay some tax payments in case their income has fallen by at least 40%.
Companies can also offset accumulated losses between 2014 and 2018 against corporate income tax.
"Slovakia acted fast on implementing severe quarantine measures and substantially slowed down the spread of the pandemic. However, the measures have come for the Slovak economy with a high price tag. The mentioned expensive economic stimulus package is very much focused on industries that suffered the most direct impact. This is highly appreciated. On the other side, the rather complicated qualification criteria are making the package less transparent. So far, the presented principles lack a direct link between the ban of extracting private equity and eligibility to receive state aid. Also, the decrease in monthly turnover as eligibility criterium allows too much space for distortion and even manipulation. The presented package only covers employees who do not work at all and not those who can work for a shorter time, which makes the package less difficult to implement but can motivate employers not to use their employees in a limited regime. Further legislative measures related to quarantine in different areas were passed or need to be considered for the future (e.g. suspending deadlines in litigations, loosening bankruptcy laws, implementation of genuine "Kurzarbeit" employment regulation)," Andrej Leontiev LL.M., Partner at Taylor Wessing told Property Forum.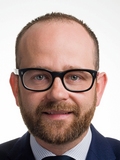 Andrej Leontiev
Partner
Taylor Wessing
Andrej Leontiev is a partner and co-heads the office in Bratislava together with Radovan Pala. He is Head of the Automotive group in CEE and also has an industry focus on Consumer & Retail, Real Estate & Infrastructure as well as on Technology, Media & Communications. He is well known for his expertise in all areas of Corporate, M&A and Capital Markets, in addition, he is active in Commercial and Dispute Resolution. Andrej is a lecturer on "International Business Transactions" at the Pan European University in Bratislava and holds seminars on different aspects of Slovak law.
More »
According to the National Bank of Slovakia, the country's economy might drop by 1.4% to 9.4% in 2020.