In 2020, we saw a significant shift in the perception of warehouses and the role they play in the economy. Investors now see them as highly valuable assets. Tomasz Lubowiecki, President of the Board at Polish logistics developer 7R talked to Property Forum about prosperity on the warehouse market, last mile logistics and difficulties around nearshoring.
It is pretty obvious that the warehouse & logistics market has been the biggest winner during the turmoil brought by the global pandemic. But one can say that this market was performing very well in pre-COVID times and the pandemic has only accelerated its already rapid development. What do you think?
Today, more rapidly than ever before, developers must adapt to the challenges posed by dynamic changes in supply chains. The warehouse market has been growing in recent years and the pandemic has greatly accelerated this process. During the first lockdown, a year ago, the logistics market experienced a tremendous operational overload. Commerce suddenly moved to online stores and delivery companies could not keep up with order fulfilment.
Although the balance in supply chains was severely disrupted, the logistics market was the one that adapted the fastest to the new reality. And warehouses are an inseparable part of this puzzle. While shopping malls and offices are having a tough time, warehouses, due to the nature of the operations they support, are booming. This is reflected in the market performance for 2020. Investment transactions hit an annual record of €2.6 billion – 65% higher than 2019's performance. For the first time in Polish market history, industrial properties represented around 50% of the capital invested in the entire commercial real estate market.
The demand for warehouse space was also very high. In 2020, 7R leased a total of 406,895 sqm in 51 deals, with close to 97% of this total being new agreements and two-thirds being pre-lease agreements. In the last few years, our company has recorded an average increase in leased space of around 35%. At the end of December 2020, the volume of warehouse space under construction at 7R totalled 361,000 sqm, increasing year-on-year by 30%. We are building large-scale logistics parks, as well as city warehouses which are part of 7R's City Flex Last Mile Logistics network. Thanks to this model of cooperation, we were able, in the best possible way, to adapt the space to the individual needs of our clients.
So, is there already a queue of investors forming outside your office who want to buy 7R`s projects?
In recent years, the warehouse sector has been consolidating its position in the commercial real estate market. In 2020, we saw the rapid adoption of warehouses as highly valuable assets. There was a significant shift in the perception of warehouses and the role they play in the economy. So yes, we are seeing increasing investor interest in logistics assets. With the market growing, and highly specialized products being delivered, yield compression is a natural consequence here. We forecast that in 2021, yields for warehouse products will settle below 6% and for top-tier assets even below the 5% mark. The biggest challenge for developers will be meeting the high demand generated by investors. At 7R, we are prepared for this scenario, having secured the land and going ahead with the preparation of new projects. The situation looks optimistic, although we do face some difficulties, such as higher project development costs, increasingly expensive land prices and delays in issuing permits and administrative decisions.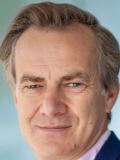 Tomasz Lubowiecki
President of the Board
7R
Tomasz is the founder and President of the Board at 7R, a Polish developer operating in the logistic and industrial sectors with 20 years of experience in real estate. Before founding 7R, he managed a major FMCG distributor in Poland, LIMPOL for over 12 years. At the same time, he was actively involved in several housing investment projects as a venture capitalist. His project portfolio included among others Polana Borkowska and Zawiła Business Park. Tomasz holds a BA in Philosophy from the International Academy of Philosophy in Liechtenstein and a Master's Degree in Philosophy from the Jagiellonian University in Kraków.
More »
Big box or BTS? What will be 7R's preferred investment type in the coming years?
At 7R, we focus on continuous improvement of the space we deliver and the diversity of projects which provide a flexible approach to the challenges of supply chains and for our customers. We believe that it is not worthwhile to build on a completely speculative basis. Our standard product are projects with pre-lease agreements, often signed long before the start of construction. These are buildings that are constructed according to a specific client's needs. This includes build-to-suit (BTS) projects, when a building is specially designed for one particular client. Our experience over the last few years shows that it's more effective to build with pre-let agreements signed. So 7R will stick to this model.
It seems that you have outflanked the competition with your 7R City Flex Last Mile Logistics brand, which was established in 2018. Do you have more projects of this type in the pipeline?
The city logistics market in Poland is rapidly developing. It currently accounts for approx. 7.5% of Poland's total commercial logistics and industrial space and demand for this type of facilities is still growing. Apart from storage space, what is important for companies providing last-mile operations, are warehouses located within the city borders that offer office, production, laboratory and showroom space. An interesting example of this was Poland's first commercial pilot training centre in the 7R City Flex Warsaw Airport I complex which we completed last year. We are developing our 7R City Flex network throughout the country including on the Baltic coast, in Łódź, Wrocław and Kraków. Currently, we have commenced construction of two more facilities of this type in Warsaw, and I can assure you that this is not our last word on this matter.
Nearshoring in Poland – distant future or already a reality?
We get enquiries from potential customers interested in nearshoring and moving operations to Europe. However, we should remember that any changes to supply chains are very complicated operations. Relocating even a single component manufacturing plant from Asia to Europe strongly disrupts previously established processes and generates costs related to reorganization. That is why we are not yet seeing spectacular transfers in supply chains. Nearshoring in manufacturing is a future prospect. The change, if it occurs, will be stretched over time, and will not be adopted abruptly.
Which regional markets are the most promising in terms of attractiveness for new warehouse developments?
In 2020, according to market performance summaries, Upper Silesia overtook Warsaw in terms of leased warehouse space, with lease volumes of 723,000 sqm and 634,000 sqm, respectively. Other markets still lag behind the Polish capital, although Poznań's performance was noteworthy, with space leased in the city's metropolitan area increasing by over 100% year-on-year. A huge increase was also seen in Lubuskie region in western Poland - from 29,500 sqm in 2019 to 244,500 sqm of leased space in 2020. At 7R, we are going to strengthen our presence in Warsaw and in central Poland, as well as in Upper and Lower Silesia, Western Pomerania, and in the east of the country where we see great market potential. We are investing in new locations, as well as expanding in existing ones.
7R has announced an expansion into other European markets. Can you tell us a little bit more about these plans?
We have ambitions to go beyond the domestic market. We want to follow our clients - tenants and investment funds - who are expanding in the CEE region. The combination of our need to increase scale and respond to our business partners' needs influenced our decision to expand abroad. We are at the very beginning of this road. Our first choice was the Czech Republic. We started cooperation with Chris Zeuner, who before joining 7R, was Head of Europe at Amstar, where he was responsible for managing the company's international private equity real estate platform. He has an excellent private equity track record and a proven skill-set in growing real estate businesses throughout Europe. This experience will allow Chris to take a leading role in the expansion of 7R. We are currently seeking land for investments. However, Poland remains the key market for 7R. We still see a lot of room for growth here.