Speedwell's development pipeline in Romania has a strong focus on the residential segment but the company also aims to expand its SpacePlus industrial product across the country and CEE. Property Forum sat down with Didier Balcaen and Jan Demeyere, Co-Founders of Speedwell, at MIPIM, to talk about the financing environment and challenges related to inflation and the shortage of construction materials.
Can you summarise your plans for Romania this year in terms of development activity and objectives?
Didier Balcaen: At present, we have three projects already under construction of which one is a logistical investment, while another two are residential ones. This month, we will kick off the fourth project, PALTIM, which is a mixed-use development in Timișoara. Works will start for Phase 1 of the project consisting of a residential building.
We were quite active until now and there are two other large-scale projects to be developed on land plots of five hectares and nine hectares in Bucharest. On these two, we are in the permitting stage and we hope to see some progress this year.
In the meantime, we are actively looking to acquire more land, but we are also paying attention to the evolution of prices. Currently, inflation is our biggest headache and I believe this will affect the market.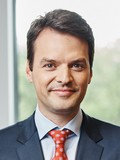 Didier Balcaen
General Manager
Speedwell
Specialized in project and financial management, Didier Balcaen has over 20 years of experience in the international construction and real estate market, out of which 11 in Romania. He is a Belgian national, who, after 5 years of contracting experience in Belgium, explored part of the world for the next 5 years as an expat project manager in the U.A.E, Singapore, Saudi-Arabia, Indonesia, Qatar and Mauritius. After returning from his exotic travels, he fulfilled the role of Chief Operations Officer in real estate development in Poland, Russia and Romania until founding Speedwell in 2015. He is the Co-Founder and CEO of Speedwell SRL, a full-service real estate development company with a focus on medium to large scale offices, retail and residential projects in Romania.
More »
How are you managing the inflation situation?
Didier Balcaen: We can see a significant difference between commercial real estate and the residential sector. In the higher end of the residential segment, people are prepared to pay more for a good product. In this way, you can compensate for the extra costs with additional revenues. However, for commercial projects, it is really an issue and yields remain levelled in Romania and maybe they will increase again. The rents are also levelled. On this backdrop, there is nothing compensating for the cost increase. From my perspective, that is a big concern.
In terms of construction, are rising prices the only problem or are there other challenges related to supply chains or the availability of labour?
Didier Balcaen: Labour seems to be fine for the time being, although the talent pool was bigger during the initial phase of the pandemic as more people returned to Romania. However, when the Covid-19 situation became clearer, many Romanians left again for western countries.
The main issue is the shortage of supply. For instance, you can only get 20 tonnes of reinforcements at a time but if you want more, you cannot get it. Or you have to wait until the next 20 tonnes are delivered on the market because every couple of days the prices are changing. This is not about just paying more to get something; the problem is that you cannot even get it.
Jan Demeyere: The second important thing is the difficulty of project permitting at the moment, especially in Bucharest. This means you cannot make a timeline these days anymore. And when you get your permits, things keep on dragging on, while all the prices continue to grow.
Jan Demeyere
Co-Founder
Speedwell
Jan Demeyere graduated with honours as an architect in 1991 from Sint Lucas Ghent - Belgium and has over 20 years of experience in the international construction and real estate market, out of which more than 15 years in Romania. In 2015, Didier Balcaen and Jan Demeyere joined forces and founded Speedwell Real Estate Development.
More »
What are Speedwell's development plans for the land plots you recently acquired in Bucharest?
Jan Demeyere: We will maintain our approach of Transit-Oriented Development (TOD). We usually do a mix of residential, offices and retail within the city. Furthermore, we aim to have projects close to the public transport network and diversify our portfolio with developments in city logistics, where we are completing our first project.
What was the market feedback you got for your first logistics investment?
Didier Balcaen: It was good. We really wanted to build the first phase so potential tenants can see in real life what they can get. As we get closer to completion, we are driving up the marketing efforts and we see growing interest from market players. We have already signed our first lease agreement, so things are moving in the right direction.
What is the next step in the expansion of your logistics portfolio?
Didier Balcaen: We have quite ambitious plans with our SpacePlus industrial concept, so we want to create a brand and dominate first the entire Romanian market and even expand throughout CEE. We want to have the first five units across Bucharest and expand to the cities of Cluj-Napoca, Timișoara, Constanța and Brașov.
How did Speedwell manage to expand its office portfolio during the pandemic and how did you handle the leasing side?
Didier Balcaen: We finished Cluj-based Record Park and sold it in the meantime. Also, we finished at the end of last year Miro in the Băneasa area of Bucharest which was also in the process of selling. Also, we will have a substantial office component in the project we plan to develop on the former industrial platform Griro in Bucharest.
On the leasing side, it was difficult but, in the end, we managed to reach our goals. I think showing the human face and having an open discussion with your tenants makes a huge difference. Both of us as developers and business owners have confidence that offices will be needed in the long term.
The worry is not so much with the tenants as with the financing. Usually, it is the banks that become concerned first and limit funding activity and right now there are uncertainties regarding the war in Ukraine. Nonetheless, tenants need people and people need to be in the office so this will always be the case.
What is your outlook on financing conditions for the next 12 months?
Didier Balcaen: Every time we see that a crisis is coming – it was the case with Covid-19, probably it will be the same now with the crisis in Ukraine –, they are much more selective in choosing their partners. Nonetheless, our track record helped us maintain a good funding base despite the challenges.
Even if lenders lower their exposure and reduce their funding activity, we are still qualified to get loans. If your shareholders are fine just like your product, I think it will still be possible to secure financing despite perhaps a small pause. After all, in the end, banks also need to generate profit. That is why I am comfortable that in the long term, we will be able to secure it as well.
Jan Demeyere: Our planning of projects is very cautious, and our development approach is phased so that we can adapt to the market. The banks really appreciate this approach today.
What is Speedwell's approach to integrating technology in real estate? Are you planning additional investments following the purchase of a stake in Sigtree?
Jan Demeyere: Technology plays a very important role today in real estate. What we have seen in the last years is that technology is playing a part from the start, in design and development and until the end of the lifecycle of the building. BIM is in use from the design and we create the digital twin of a building. That digital twin can be passed from owner to owner and carries all the information about the building. Technologies like Dalux are used for following up on the site and connecting all parties in a very readable manner.
We are working together with Cegeka on a smart parking system in our projects, so parking can be shared between clients and functions and reduces the cost per parking and increases the use of parking places.
Last but not least, a technology like Sigtree connects the developer with the end-user and creates enormous opportunities for both. This fits perfectly with our vision that residential and office developments become strong when they have the power to form a community and Sigtree is a very helpful tool to make this happen.
We are always open to investigating new investments in technology because with our experience as developers we can immediately test technologies and we can help on how to make them more efficient and market-conform.
In other CEE countries, residential is gaining popularity as an institutional investment product. How can Romania attract more institutional investors in the residential market?
Didier Balcaen: Institutional investors are looking for security and stability. We have seen through the last month that the local currency is stable in comparison to other Eastern European countries and that is a very important asset. The residential market is maturing and has a very healthy and stable base. The market is not overleveraged thanks to the banks that stay very cautious since the financial crisis of 2008. So, the parameters for a bright future in residential are present in Romania.
But there are also downsides. We need political stability and we need huge investments in infrastructure. Also, the quality of life and specifically healthcare must be upgraded so young people are not looking for a better life outside of the country.
Also, the latest permitting issues form a real threat to foreign investments, again an institutional investor needs clarity and security. Buying a piece of land and not knowing what you can exactly build and when you can exactly build it will keep away any type of investor that is not interested in land speculation. A city masterplan for Bucharest and a long-term urbanistic vision are essential and need to be implemented.