spaceOS has announced a new capital raise totalling €2.5 million. The latest funding comes after Austrian commercial real estate group Immofinanz took a €2 million stake in spaceOS, further strengthening the firms' partnership, following a deal in December to roll-out the spaceOS platform across the group's entire portfolio. Existing investors BeyondBuild also contributed an additional €0.5 million to this funding round.
Developed in stealth mode in New York´s buzzing New Lab space in 2016 by founder Marley Fabisiewicz, spaceOS has now raised a total of €3.7 million. The firm is already active in more markets than any other provider, powering over 11 million sq ft of workspace across 16 countries, with over 75,000 users. spaceOS' technology has been deployed by some of the industry's largest office landlords, including Commerz Real, Immofinanz and Sage, and by some of the world's largest space-as-a-service operators, including Unicorn, Rooms, and Factory.
The latest funding round enables spaceOS to keep powering the future of office real estate and flex-space and improving critical daily activities of workspace occupiers and operators. With 2020 speeding the digitisation of real estate, spaceOS is currently the only player that provides an end-to-end management system for flexspace, allowing anyone to market, sell, and operate a flexspace business. With occupier safety now critical, spaceOS also offers contactless access, air quality control, agile, mobile space-booking, density management, arrival time management, and the ability to prioritize teams by HR and office managers.
With an open API philosophy and a focus on deep and seamless integration with building technology and seamless data exchange across all systems, spaceOS has also announced wide-ranging partnerships with building technology providers Salto, Airthings, and HID.
Alongside funding and product development, spaceOS has strengthened its team. Danish Abdullah, who has worked as a technology executive for the likes of Rocket Internet, has been appointed to the firm's executive team, bringing his experience and creativity to deliver the platform vision and to oversee product and engineering. The company has also brought in Dirk Bernhardt, a senior finance manager who combines corporate and several startup experiences to join the executive team and supervise finance, legal, fundraising, and operations.
In addition to internal appointments, spaceOS has also announced that Proptech heavyweights, Julia Arlt and Ronen Journo, have joined the firm as advisors. The pair will help the spaceOS executive team to shape the firm's strategy and vision.
Marley Fabisiewicz, Founder of spaceOS says: "We are excited about our partnership with Immofinanz. They are an experienced and forward-thinking real estate player. They understood very early on that spaceOS represents a toolkit that the built industry needs to engage with, and this pandemic has brought even more urgency now. The need for the tools that we provide - giving a mix of better data, greater control, more adaptability, and better user experience - has become fundamental for the future of the real estate industry. We are looking forward to working closely with our partners to build safe, flexible, and human-centric workspaces."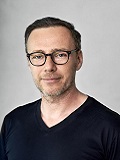 Marley Fabisiewicz
Founder
spaceOS
Marley Fabisiewicz is a serial entrepreneur and passionate digital product strategist. He is the Founder of spaceOS, a startup that provides #TenantExperience technology to the next generation of agile workspace providers.
More »
Dietmar Reindl, COO of Immofinanz adds: "The increasing digitalisation and flexibilisation of the office worlds will have a strong impact on the real estate branch over the coming years and, consequently, represent key competitive factors. We identified these trends early on and, with our successful myhive office brand, have placed the focus on services and flexibility. The myhive app, which we are developing together with spaceOS, will set new standards for the user experience and provide numerous features for our tenants. Through our investment in spaceOS we will increase the digital services and better the communication for our customers. By entering in an early growth phase, we are also able to participate in the promising business model, created by this technological trendsetter and digitalisation driver. "
Co-founder of spaceOS, Maciej Markowski, ex- CBRE, JLL, and Cushman & Wakefield adds: "The shift in the industry in the coming years will be tremendous and we expect space-as-a-service powered by spaceOS technology to become the norm in corporate real estate. Our latest funding round, new partnerships with major building technology providers, and new additions to the team, will ensure we continue to provide the most advanced workspace management system in the market."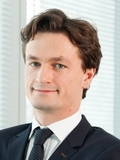 Maciej Markowski
CEO & Co-Founder
spaceOS
Maciej's background spans 6 years within the workplace field. Maciej has international experience in corporate workplace, and change issues, advising major corporations on their workplace research, strategy, and change management and leading workplace projects. He specialises in designing new research tools tailored to a specific client's needs (trading floor communication matrix, lab usage etc.). Maciej has worked and lead a number of workplace strategy and change management projects. His most recent assignments are leading a workplace strategy and change management project Swiss Re and developing Global Workplace Strategy Guidelines for Firmenich. Prior to joining C&W, Maciej worked with JLL, CBRE and Aecom where he developed innovative workplace solutions and change management programmes for McCann Worldgroup, Global Radio, Dolby, Unilever, Nokia, Cisco, JP Morgan and Citi bank. He is a prolific and recognised writer both in the UK and Poland and contributes to thought leadership articles regarding workplace trends and published research. He is a recognised speaker at conferences and was also Managing Editor of OFFICE Magazine from 2009 – 2012.
More »