Jason Drennan, Investment Director at Heimstaden talked to Property Forum about the rapidly developing PRS market in Poland, surging residential prices and plans for the upcoming months.
Your company had a real breakthrough entry on the Polish residential market, acquiring almost 4,000 apartments in various stages of development from local developers – Budimex Nieruchomości, Marvipol and Eiffage. One could say it`s a risky move, taking into account that the PRS market in Poland is still in its infancy…
Thanks, and yes, it was an incredible first 12 months in Poland. We are lucky we have a strong team in Warsaw and Prague to process such volume with the support of our colleagues in Copenhagen.
Poland is a dynamic, productive and fast-growing economy that Heimstaden sees as a core market. We entered this market as we saw the potential to build a significant scale quickly. In our market entry analysis, due to the absence of stabilized operational rental stock to acquire (our normal course for market entries), we would create and build our own portfolio of friendly homes in partnership with top tier developers. And yes, this presents some risk, but also opportunity. We sought out the best in class residential developers for our development program for Poland and are now well underway to 10,000 units in Poland.
Importantly, while institutional class rental homes is a growing market segment, the private rental market is not insignificant with circa 1 million apartments currently being offered for rent across Poland. 10,000 homes is just 1% of this.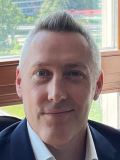 Jason Drennan
Investment Director
Heimstaden
Jason studied finance and business at Dublin City University, and his business career started as a financial regulator with the Central Bank of Ireland before moving into stockbroking and corporate finance for over 10 years. During this time he became focused on real estate sector and has since been involved for over 15 years in multiple sectors (retail/office/residential/hotel) and jurisdictions (Europe/US) with experience as an advisor and investor. He is based in Warsaw and is Investment Director for Heimstaden, responsible for its investments in Poland.
More »
Residential developers in Poland are enjoying very high levels of sales. What does it take to convince them to do such 'wholesale' transactions?
Heimstaden is a strong financial counterparty with experience in closing transactions across Europe. The time we spend with our partners agreeing on our first transaction, paves the way for further incremental projects together. So we benefit from the pipeline and housebuilding experience of our development partners, and our partners enjoy less execution, finance and market risks in building and selling apartments. Our partners rightly see this as a separate business segment from individual sales. So it is important we are aligned with partners with a long term vision and a strong pipeline to support each other's business plans. We are very lucky with our current partners.
People in Poland have been traditionally very attached to the ownership of their apartments. Why do you believe that this habit will be changing?
It is best to set this question against the current market. Neither we nor any institutional investor is creating or has created the private rental market. It is estimated there are 1 million apartments currently rented in Poland. Separate to this, but related, there's a significant portion of the population renting communal housing. So without making arguments for the cultural change to rent rather than buy and tie oneself to property and mortgage, Heimstaden sees the opportunity to provide a safe, secure, warm and friendly environment in which to rent homes.
I would add that the continued influx of migrants, foreign workers and students, as well as rising prices causing more to rent due to affordability and mortgage being unobtainable, means the rental market should have a dynamic to grow over many years to come.
With the surging prices on the primary residential market, more and more people are afraid that investors buying large portfolios of apartments for PRS purposes are reducing the market supply, therefore inflating the prices even more. What is your opinion on these claims?
The development activity of institutional investors providing rental housing is quite a small share of the overall market despite the headlines. The vast majority of residential development is on residential zoned land; institutional investors are increasingly using services zoned land due to: 1) not being able to justify higher prices to developers, 2) more flexibility in building design and 3) much of this land originally designated for office/hotel development is located in growing residential districts, such as Służewiec. And while prices continue to increase due to the frenzy created by individuals to buy apartments and get on the ladder, most in some cases up to 50% are individual investors.
Construction cost inflation and some constraints seen in granting permits further exasperates the market, which is up generally 10-12% over the last 12 months. So PRS is not a determining factor in my view.
What are Heimstaden's next moves planned for the Polish market?
Poland is a dynamic, productive and fast-growing economy that we see as a core market. We entered this market as we saw the potential to build a significant scale quickly. If we observe current investors' strategies, the number of operating schemes and active pipeline PRS projects across the country, Warsaw is the most preferred location. It is expected there will be as many as 40 completed rented residential schemes by 2024. Heimstaden has 7 projects across the city with 613 units due by Q2 2022 and further 1,535 units to be delivered over the next 2 years. We remain cautiously optimistic to selectively add strategic locations to further grow in Warsaw. In terms of completed and planned units generally in the market, Warsaw is followed by Wrocław, Poznań, Tricity, Kraków, Łodź, and Katowice.