Yovav Carmi, President of Management Board and Ariel Ferstman, CFO of GTC have talked to Property Forum about the latest financial results of the company, coping with the effects of the pandemic in the commercial real estate sector and the new directions of company activities.
More on the financial results of GTC in Q1-Q3 of 2021: https://www.property-forum.eu/news/gtc-continues-transition-to-unsecured-debt/10504
The financial results of GTC after the first three quarters of 2021 are showing an upward trend with all the main parameters above the comparable period for 2020. I bet you are pleased with these results…
Yovav Carmi: Yes, we have been able to show solid performance in these nine months. Continuing on the sentiment that we've seen in the previous quarters, we pressed on with acquisitions. Our company was also able to maintain occupancy at 91%. So yes, we are quite pleased with these results.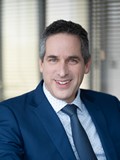 Yovav Carmi
President of the Management Board
GTC Group
President of the Management Board of Globe Trade Centre S.A.. Yovav Carmi started his professional career in 1994 as an auditor at Ernst & Young, where he worked until 1996. In 1997, he worked for the Israel Securities Authority as an investigator. Between 1998 and 2001 he was a financial controller at the Kardan Group. Yovav Carmi has been a chief financial officer and member of the management boards of many of the Company's foreign subsidiaries since 2001. Mr. Carmi was a member of the management board of the Company between 2011 and 2015. Starting 2015, he became Chief Operating Officer at GTC. Yovav Carmi graduated from Tel-Aviv University, where he obtained a B.A. degree in law and a B.A. degree in accounting. He also holds an MBA degree from Tel-Aviv University (1998). Moreover, Mr Carmi is a chartered public accountant in Israel.
More »
Could you describe how your switch to unsecured financing is progressing?
Ariel Ferstman: This plan is still in the transition phase, but its completion is already on the horizon. Today, we are presenting a balance of 50% unsecured financing a 50% secured financing after the successful refinance of the targeted secure loans. It's important to stress, that we managed to refinance those loans in the course of three months, which helped us to minimize any overlap in between the interest expenses as well, between the secured financing and unsecured financing on the balance sheet. We should be able to complete our program soon - in order to reach the 85-90% level of unsecured financing, we are planning the second issuance of the Eurobonds in the first quarter of 2022 after we finalize the capital increase.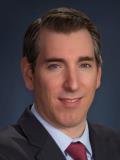 Ariel Ferstman
Chief Financial Officer
GTC
Ariel Ferstman is a member of GTC's Management Board and Chief Financial Officer since July 2020. He joined GTC in 2011 and has been leading the finance departments as a chief financial officer for GTC in Hungary, Croatia and Slovakia. Prior to joining GTC, Mr Ferstman spent over three years as the Financial Controller for BSR Europe, formerly listed on the Tel Aviv Stock Exchange, and five years as a senior auditor in Ernst &Young in Israel and Argentina. Ariel Alejandro Ferstman graduated cum laude from The University of Buenos Aires where he obtained a B.A. degree in accounting and finance. He also holds an MBA in Finance and Business Strategy from The Hebrew University of Jerusalem. Moreover, Mr Ferstman is a chartered public accountant in Israel and Argentina.
More »
Could you briefly describe the current performance of your office properties?
Yovav Carmi: Despite the coronavirus-related turmoil, we have been able to maintain a high level of occupancy. But given the uncertainty around the pandemic, we see that tenants are more hesitant to commit. Their decision-making process is longer and more cautious, so it takes more time to sign lease agreements. The tenants are simply not sure about their future office needs, office sizes and their layouts - they tend to require more flexibility in the leases, compared to what we`ve seen in the past. The flexibility I am speaking about is the ability to expand, to hand back, to have some flex offices available nearby. All those things are expected by our tenants - as their landlord, we are expected to accommodate these options in our buildings. We have to adapt ourselves to that and this is what we are doing, to the extent we can, of course. Because we also have a business to run and we need to make sure that it's profitable (laugh).
What about the retail properties? How would you assess the effectiveness of the vaccination campaigns?
Yovav Carmi: Since the last lockdown in early May, we've seen the performance of our retail portfolio bouncing back with very good turnovers, exceeding the levels of 2019. This revival has lasted almost for the whole summer. To a certain extent, this is continuing in most of the markets, with the exception of Bulgaria, where the level of vaccinations is extremely low, at around 20%. We have a shopping centre in Sofia, which is suffering because of this and recent government restrictions towards the unvaccinated population. People who are not vaccinated, without immunity certificates can only enter the supermarket and pharmacy stores – they cannot visit any other shops. And since the majority of the population is not vaccinated, it affects the performance of our mall in Sofia. However, so far the other shopping centres are compensating for that. Generally, I think that governments in the region are doing a good job, the best example that we've seen is Austria with very harsh, restrictive measures towards the unvaccinated population. I'm not sure to what extent, but I think other governments will follow in these steps in order to encourage the population to vaccinate. I think some restrictions on those, who are not vaccinated are inevitable. I remember from last year, that the peak of the pandemic was in the winter, in the Christmas shopping season. The governments made an effort to keep the trade on and minimize the restrictions. As we are ahead of the next Christmas shopping season, I hope these actions will be repeated and the governments will allow us to operate the retail centres as smoothly as possible, in order to minimize the overall damage to the economy.
Congratulations on getting the silver award in EPRA Sustainability Best Practices Recommendations Awards. Seems that your ESG report has been very well received by the European real estate community…
Yovav Carmi: Thank you. Yes, last year we did our first ESG report. This is something we highly appreciate and is going to become a standard. Ecology is an area that actually all of us have to improve and we're taking it very seriously - 84% of our assets are green certified.
It's interesting that when we submit our offers for the tenants, we sometimes enclose our ESG report and it is something they highly appreciate. ESG reporting is becoming a standard, not only for tenants but also for equity or debt investors and for banks. It's something that is becoming a very important matter for the entire industry.
A traditional question: any investment plans in the foreseeable future that you can reveal?
Yovav Carmi: We have a few ongoing developments that we are working on, securing the permits and we hope to come back very soon with some more details. Of course, the development launch would happen only when we are comfortable enough with the demand for the space. But I believe that after two years of low demand, at a certain point the tenants should be coming back.
In Poland we are working on the development of our landbank - we need to modify previous plans and adapt them to the current market conditions. To a certain extent, you might see us in residential projects with a limited selective basis. This is a segment we have been active in the past and now is very successful.
So you're going to join the private rental sector PRS fray in Poland?
Yovav Carmi: Yes, either that or the development of residential units for sale. Both options are being considered.