After the first wave of the pandemic, continuous communication with tenants has proven to be more important than ever and helped landlords reach solutions in this difficult and unpredictable situation. Yovav Carmi, President of GTC Group's Management Board and Robert Snow, Member of GTC Group's Management Board and Chairman of GTC Hungary talked to us about COVID-19's potential implications for the commercial real estate market and shared their expectations for the future.
Which operational challenges related to the COVID-19 crisis have been the most significant for the company this year?
There is no doubt that COVID-19 has impacted our retail portfolio. Firstly, the lockdown has significantly reduced traffic in shopping malls, which resulted in lower income for shops. It was a signal for us to renegotiate contracts with our tenants. It was a joint effort for many teams, including retail, financial, management and legal. The pressure was significant, but we have managed to come to an agreement with a few hundred of our tenants. What is more, we had to face the challenge of looking for new tenants to replace those who, unfortunately, didn't survive the crisis. Currently, we can see that the number of confirmed COVID-19 cases has been rising again in Europe and we can have another round of even more challenging efforts. As for the office market, the main challenge was related to the service points located on the ground floors of our office buildings. Those tenants have suffered a lot and we decided to support them as well. Only a few office tenants approached us to renegotiate their rents and we conducted negotiations taking into account their individual situation.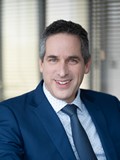 Yovav Carmi
President of the Management Board
GTC Group
President of the Management Board of Globe Trade Centre S.A. Yovav Carmi started his professional career in 1994 as an auditor at Ernst & Young, where he worked until 1996. In 1997, he worked for the Israel Securities Authority as an investigator. Between 1998 and 2001 he was a financial controller at the Kardan Group. Yovav Carmi has been a chief financial officer and member of the management boards of many of the Company's foreign subsidiaries since 2001. Mr. Carmi was a member of the management board of the Company between 2011 and 2015. Starting 2015, he became Chief Operating Officer at GTC. Yovav Carmi graduated from Tel-Aviv University, where he obtained a B.A. degree in law and a B.A. degree in accounting. He also holds an MBA degree from Tel-Aviv University (1998). Moreover, Mr Carmi is a chartered public accountant in Israel.
More »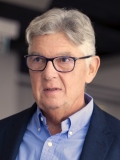 Robert Snow
Member of the Management Board
GTC Group
Robert Snow is the Chairman of GTC Hungary. Mr. Snow joined GTC in 2000 as CEO and Country Manager in Hungary and led the development activity of GTC's operations in Hungary. In addition and from 2004 until 2013, Mr. Snow established and managed the development activities of GTC in Serbia. Robert Snow has a proven track record in the real estate business in CEE in senior management roles for over 30 years; amongst others at Danubius Hotels in Budapest from 1996 to 2000. Prior to settling in Hungary, Mr. Snow was employed in project management, construction and logistics roles for over 15 years in the Middle East. Mr. Snow was educated at Millfield School in Somerset, UK and holds a Bachelor of Science Degree from Manchester University Institute of Science and Technology in Building Technology.
More »
How does the willingness to pay rent differ among the different sectors?
At the end of the third quarter, we managed to resolve the difficult situations with the tenants and any pending covenant breach with banks. The collection rate came back to the normalized level in retail. We were hoping for a calmer end of the year, but the current situation shows that we need to prepare ourselves for the second wave of the pandemic. Retail is going through a rough time again, e.g. in Poland, the biggest CEE market, the shopping centres are now closed for the next three weeks and the government is encouraging companies working in offices to allow their employees to work from home whenever possible. For us as a real estate developer and investor, the biggest challenge now is to reduce the operational costs and get back to the office as soon as possible. The operations of GTC are spread across 6 countries and it is extremely hard to run a company via Zoom or other virtual tools. We've had to adapt but it's harder to travel, to monitor employees' productivity, to motivate them on their daily tasks, to boost their creativity and innovative ideas. Fortunately, we have trustworthy teams across all regions and we really appreciate that. We strongly believe that the GTC team is our strong advantage. We are now focusing on securing the development pipeline through the group and we have full confidence that we will succeed.
With almost 8 months into the COVID crisis, have all the problems surfaced already?
The first wave of COVID-19 problems was very demanding and stressful for the whole market – developers, agents, tenants and clients. Now we are witnessing the second wave as the number of infections has been rising. Unfortunately, additional problems may arise during this wave, as we all didn't expect this difficult situation to last for a year or more. We are not able to determine how the second wave will affect both retail and office markets, as it depends on its course and magnitude.
Some say it's time to look forward and move ahead. What are your next steps?
Harsh as it may sound, we can't move on because the COVID-19 situation is still evolving. After the first wave of the pandemic, we have demonstrated that we have solutions to cope with this difficult and unpredictable situation. We were able to successfully negotiate with both tenants and banks and we maintain our resilience to the marked situation impacted by the pandemic. We have been well-prepared, as our experience demonstrated during the first wave, which puts us in a good position to go forward. We have sufficient liquidity and we expect to see some investment opportunities on the market. It is, of course, the time to look again at our pipeline, see which project we would like to develop, work on the paperwork related to building permits. We also take time to screen the markets for opportunities whether standing properties or land plots.
Are new projects starting as planned or is there a complete shutdown for redesign/rethinking?
As the market has slowed down, we are using this time to plan future developments and analyse the changing market conditions. Our strong partnership with the tenants and our mutual understanding is a crucial part of our undertakings. We actively talk with our tenants and listen to their needs regarding e.g. social distancing in the office, etc. Our approach to launching new projects has been based on active communication with both agents and customers, as well as creative thinking in regards to occupational solutions for our tenants. Our relationship-based approach is paying back as we maintain a high occupancy rate of 95% across all markets.
What are your long-term expectations on the office market? Is WFH really staying with us for good and can that cause a reduction in rents?
Everyone would like to know the answer to this question. We also want to know this but unfortunately, there is no clear solution. We believe that some trends can be already observed, so we are closely watching the market. That is also why we are constantly talking to tenants and agents. One of the growing trends is relocating from expensive locations in Western Europe to CEE countries, which have skilled, well-educated specialists and lower operational costs. As many companies and CEOs want their employees to come back to the office, tenants are looking for larger office spaces with even 12-13 sqm per person. Most companies have noticed that working via Zoom is not a long-term solution and many employees flag that as well. They want to come back and work from the office again, but they need more space for themselves to feel safe on a daily basis. What we have all observed for the past eight months is that social bonds and the loyalty to the company have fallen significantly. Both employers and employees want to rebuild it.
How will retail perform in the future?
COVID-19 has accelerated trends that were developing over years, such as online shopping. Still, the vast majority of transactions will take place in traditional shops, so it's much too early to announce the end of offline shopping. People are social creatures, they like to meet, spend time with friends and family, as well as go shopping together. Due to the pandemic, we all miss that. Once we feel more comfortable with being around bigger groups of people, we will come back to shopping centres. We expect that shopping centres in residential areas, which people can easily access by means of public transportation, will recover faster than those located outside of residential districts. Retailers know that. Even brands with great online stores need physical shops in the malls, where people can touch their products or try them on. Customers will still go to the mall to pick up their packages, on their way they will look around and look for other products or eat lunch with friends. Just recently in our Warsaw-based Galeria Północna, we signed a lease agreement with LPP to expand a retail space of Sinsay store. In our centres, people find entertainment, meet with family and friends or simply spend time outside of their homes. We are constantly working on our tenant mix to provide customers with the perfect match of shopping, services and entertainment brands.
Is this a good time to look for new investments?
Definitely yes. We are looking for different options. There are opportunities on the market but nothing is cheap, which leads us to believe that the market situation is not so bad. We are in a very good situation as we have a solid cash reserve and it's a good time for acquisition of development plots. What is more, we are present in 6 countries, which is a big advantage right now. Due to the travelling restrictions, many companies face difficulties in travelling and checking opportunities. We don't have this problem at all as in every market we have an experienced team of local specialists.
Has the new majority owner made changes in the life of the company?
We can definitely see new growth opportunities with the new shareholder. The shareholder is taking a big interest in what we do and is motivating us to be more active and look for new opportunities. One of the most appealing aspects of our activities for them was our geographic spread on different markets and the fact that GTC is a listed group. Moreover, our new shareholder is making great efforts to identify common goals with other stakeholders to ensure we all walk in the same direction. The new GTC board has altogether over 50 years of experience in all the regions where the company is present. We have learnt the company by heart, we are aware of all activities, know all the people working in it and every market where GTC is present. We want this company to continue to grow, and we have the experience and the determination to succeed.
The price of the GTC stock is currently at the 2014-2015 level. What will it take to increase it?
The rise of our stock price will come with the evidence of the company's performance, which we will be able to deliver in the upcoming months. We are working on achieving the best possible performance and a solution for the COVID-19 situation is essential to continue our operations and increase the value of our stock.