2021 was a busy year for Romanian real estate agency Griffes with 44,000 sqm of office space leased, a new project as co-investor and the company's first international leasing mandate. Andreea Paun, Managing Partner and Founder of Griffes talked to Property Forum about the results of last year and shared the company's expansion plans for 2022.
You've recently announced the development of a new office project in Bucharest in a joint venture with Primavera Development. What motivated you to join the market not only as an advisor but also as an investor?
Muse is planned to be an inspiration for real estate development in the area, with a good quality of the building and an exquisite environment. The belief behind the project is that the workplace – often overlooked, and now, easily replaceable - represents a "muse" for business success, a place to gather and one that triggers creativity. The employee of 2030 will meet and greet, will collaborate and will do task-based activities, so he will need first a pretext, then a vibrant environment to perform. Here's what we are building.
My personal touch? Beyond the business perspective, Muse includes my vision on and passion for exquisite property development, combining the 15 years of activity in this field, from multiple perspectives: marketing and business strategy, product creation, leasing & real estate consultancy, project set-up and A-to-Z implementation for both tenants and developers.
The Muse office building is located in between Piaţa Presei Libere and Fântâna Mioriţa in Bucharest. The development of the project is related both to the evolution of the office market and to the construction of the future subway line. Muse is a new Class A office building, totalling 7,000 sqm of rentable office space and 150 underground parking places. The building area is distributed over 3 underground levels, a ground floor and 6 upper floors, with architectural management that includes ample terraces and respects the surrounding green areas and urbanistic requirements.
Muse is our first project as a direct investor and we are excited to bring to the table our capabilities as business advisors and sales performers, next to the great reputation of the Primavera team.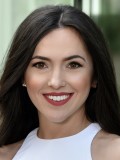 Andreea Paun
Managing Partner
Griffes
Andreea Păun founded real estate consultancy company Griffes in 2016 and ever since she has held the position of Managing Partner. She focuses on strategy and positioning, also attracting experienced people to the team and growing the business. She is a graduate of the Faculty of Economics in Foreign Languages (in French) within The Academy of Economic Studies. She also pursued additional courses in sales and negotiations. Andreea started her career at ZF business daily and then she was recruited by property agency Colliers, where she worked for eight years, first as marketing director and then in sales and transactions. She founded Griffes as an independent advisory shop focused on the office segment and has concluded more than 50 deals to date.
More »
Griffes is also set to coordinate the sale, marketing and leasing of the Muse project. Does being a co-investor require a different approach on the agency side?
Real estate is an industry where reliability and speed are crucial to success. I started Griffes with a very clear business vision: fast thinking and delivering never-before-seen results – what I've always called "the WOW element" - while treating our clients' projects as if they were ours. I think this is what led to Griffes' results.
Muse represents a challenge and the next step in Griffes development as a market leader – calculated not in figures, but in high performing projects, as we always did. Our vision as a company, applied to all projects that we manage, remains unwavering.
The agency perspective helps us be anchored in the context of the market – occupational trends, pricing dynamics, movers and shakers. Stepping into the investor's shoes is closing the loop, creating the meaning and the long-term vision for the brick and mortar and for the leasing agreements we produce, and making the property a long-lasting footprint in the city landscape and also a super viable financial product.
In the announcement of the project, you highlighted that the Bucharest office market is set to see scarce deliveries in the coming years. What are your market expectations for 2022 in terms of take-up, vacancy and rents?
The lengthy and difficult permitting process put a break to the construction of offices. In between 2023-2024, the market in Bucharest will see very scarce deliveries. Less than 50,000 sqm of class A office space will be delivered in that timeframe, which will make Muse one of the very few modern properties that tenants can opt for. The vacancy rate has increased and will be followed by a steep decrease to levels close to 6%, being more and more pressured by the scarcity of deliveries.
How was the year 2021 for Griffes? Did the ongoing pandemic influence your operations?
2021 started with new challenges that we are thrilled to cover in our blueprint on the office market: we expanded and diversified our L-rep portfolio with three new office projects: Paltim Timisoara, the Muse office building and two new projects in Cluj-Napoca and another secondary city. We assisted two new entrants to set up their operations in Romania and leased over 2,000 sqm of office space to Allyis Technologies & Coherent Solutions, both investing more than €2 million euro in the Romanian market. We were happy to guide them through the city.
Our resources continued to focus on landlord representation, starting with land acquisition, design consultancy, leasing strategy and concluding valuable lease agreements. Griffes is currently a leader of the landlord representation segment, with more than 75,000 sqm under exclusive mandates – the largest portfolio of owner-oriented services in the market.
Another important pillar for us continues to be tenant representation and set-up services, advising tenants with their real estate strategy.
Last year we completed 44,000 sqm of office space leasing deals, out of which 69% in Bucharest and 31% in regional cities, with a total value of over €30 million. The largest deals were triggered by IT tenants consolidating and optimizing their operations. Griffes signed the largest relocation and the biggest transaction of 2021 on the office market in Romania: Wipro chose Globalworth Square to pin its new headquarters in an 11,000 sqm office space.
Numerically, we closed more than 80 transactions since Griffes' inception, over 4 years ago. Over 60% of transactions represent new leases reflecting Griffes' experience in providing customized solutions and setup for new companies coming to Romania.
The largest new entry in the office market in 2021 was also managed by Griffes: A representative transaction that consisted of the set-up and launch in Romania of Allyis, a Seattle based company and a strategic partner of Microsoft, which started their operations with a new office in AFI Park, well known for their appetite for IT tenants. Allyis will employ over 200 people in an operational centre of excellence, their first office in Europe.
Another major step forward for Griffes in 2021 was the extension of our services on the land and industrial segments. We closed four land transactions out of which three with industrial projects.
We also went beyond borders as we secured the first representation mandate for an industrial development being also our first project in Hungary.
What's your experience so far working on the Hungarian logistics market?
We found the Hungarian market in a very mature phase of development. Things are clear, all lands have appropriate registration and cadastre, deals are quite straightforward and – to our pleasant surprise – everything happens faster. Due to the great support and initiatives of the Hungarian government for the growth of local players, permitting is also faster and that is triggering quicker processes in the real estate chain. The industrial market is flamboyant and Budapest has been on a track for aggregating the distribution centres of large retailers and e-commerce players, which enhances the demand for good industrial spaces.
The first representation mandate of Griffes in Hungary includes a 120,000 sqm Class A industrial and logistic centre near the capital city, in an area with a massive potential for real estate development and investment.
Are there any other new markets that you plan to enter in 2022?
We target expansion in neighbouring countries as part of our strategy to be the best local agency. Local means also a very knowledgeable advisor in regards to the investment climate in the region, understanding the geopolitical moves and advising our clients to act on opportunities.