Some companies have seen slight increases in the productivity of employees working remotely since the pandemic, which fuelled the idea that most employees can continue to work from anywhere since they can be just as productive as working from the office. But there is a contradiction here: on a global scale, more and more people worked and lived under stressful conditions in the last year and a half. In this context, the big question is if people can be more productive remotely in the long run. Moreover, this situation brings on a very important idea, that offices should become hubs designed for productivity and sustain a much less stressful way of working for employees in the long term. Gavin Bonner, Vice President at Genesis Property explains the topic in an opinion piece for Property Forum.
A year and a half into the pandemic, with all changes to people's professional and personal lives, there's no longer any doubt that offices and coworking spaces will remain an essential element both for companies and employees. But it is also clearer that workspaces need to offer a range of necessary facilities and services that cannot be accessed when working from home, designed around people's new work patterns and aimed to boost creativity and productivity.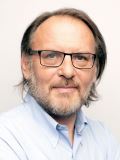 Gavin Bonner
Vice President
Genesis Property
Gavin Bonner joined the Genesis Property team in 2019 as Vice President, after previously working as Project & Commercial Manager at C-Quest, in the United Arab Emirates. Bonner is highly experienced in all facets of the construction process and in developing and implementing sustainable approaches to operational strategy, policies and standards, with emphasis on the highest standards of quality, health and safety. He is responsible for the development strategies of Genesis Property real estate projects and an ambassador for the IMMUNE Building Standard. Gavin has a bachelor's degree in Science in Quantity Surveying, from Nottingham Trent University, UK.
More »
During the pandemic, employees had to manage their home office themselves, procure some of the necessary equipment and furniture and, most importantly, find peace and quiet for concentration. These new tasks, together with possible disruptions of activity from family or household activities, often adding stress to their day to day activity and work tasks.
In these conditions, workspaces must offer what homes cannot: peace and quiet, access to state-of-the-art technology and ultra-modern offices and workspaces, access to specialised services. The offices of the future are just now in the making, mixing features inspired from coworking spaces and activity-based areas designed to fit the employees' day to day workflow and collaboration needs with both collaborative and quiet spaces, all including high-performance sound insulation technologies and comfortable office furniture.
In addition to these facilities, office buildings of the future should also include specialised service areas. These may come in the form of areas that interest especially freelancers or small entrepreneurs, such as accounting, tax or legal advice. Or in the form of medical, dental or any other kind of specialised services needed by large groups of people. Add to this a flexible working schedule, which will allow anyone to solve a wide range of problems during a short break, without even having to leave the building or the business park. This would not be possible in a work from home scenario, of course.
Last but not least, offices also must factor in the health and safety of their occupants and visitors. The pandemic prompted the development of innovative and efficient solutions for boosting the immune system of a building, like the extensive set of measures proposed by the IMMUNE Building Standard™, which aims to reduce risks of health threats in the workplace. Enhanced sanitary rules, high-performance air or water filtration systems, to name a few, are an absolute necessity in any healthy workspace, essential to regain employees' trust.
With all these perspectives in mind, the future of offices will be defined by transformed workplaces to accommodate an array of factors and alternatives and to become truly responsive to the needs of companies and employees in the post-pandemic world and beyond.