Futureal Group is extending its portfolio with a new office building. Located at the Váci office corridor, Advance Tower is the second phase of the group's ongoing project that involves the development of nearly 100 square meters of office space in the capital.
Futureal Group launched the construction of Advance Tower's first phase with a foundation stone laying ceremony. The 6-storey, 'A' category building, located in district 13, acquired a BREEAM certification indicating that it meets the highest sustainability requirements. Moreover, Advance Tower bears 11,900 square meters of gross leasable area (GLA) and will be realized through an investment that has a total value of EUR 36 million (HUF 11,2 billion).
"Futureal Group has developed over 600,000 square meters of real estate projects with a total value of EUR 900 million over the last 12 years. Our firm is launching several ambitious office projects this year and our developments will extend the capital's office market supply by roughly 100,000 square meters of gross leasable area" – emphasised Gábor Futó, founder of Futureal Group. "We have already started the planning of the second phase of Advance Tower, containing 8,000 square meters of gross leasable area, through which the GLA of the complex will total nearly 20,000 square meters" – he added.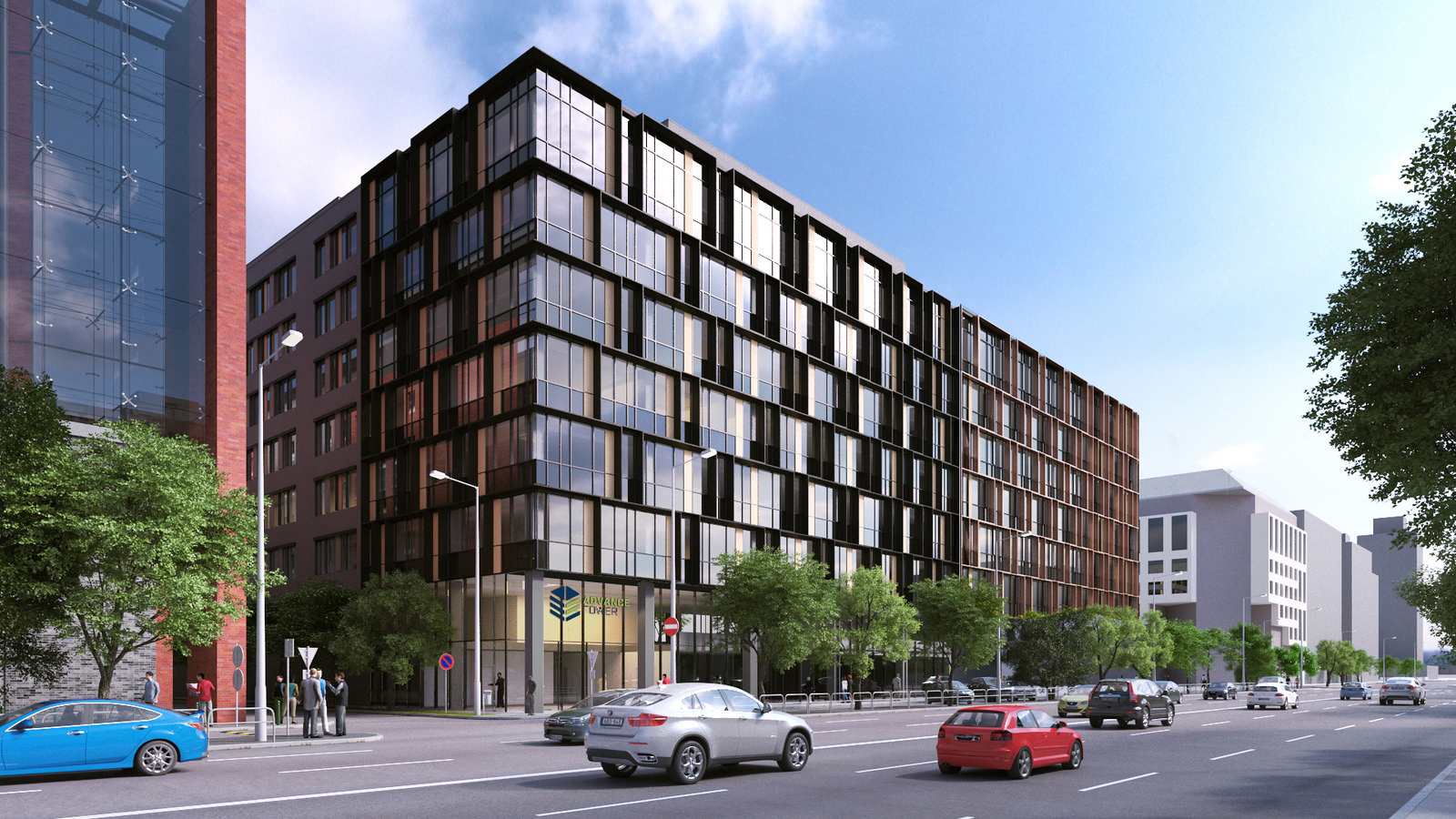 According to CBRE, over 31,000 square meters of office space was developed during Q1 2016 in Budapest, representing a 56 percent growth compared to the previous year. The office development volume itself, proposed by Futureal Group, is three times higher than the aforementioned result.
Another one of the company's office development project, Budapest One, containing 70,000 square meters of GLA, will be realized in several phases in Őrmező, next to Kelenföld railway station. The first phase of the office park will contain nearly 25,000 square meters of offices for rent as well as 2,600 square meters of commercial and service unit. Additionally, it will also provide significant green space and underground garage with 480 parking lots for the thousands of employees. Construction is expected to start next year.
As part of Futureal's portfolio, the fifth and sixth office building phase of the Corvin Promenade project will be launched soon. A 27,500 square meter office building will be located in the block locking Corvin Quarter from the east, in the immediate neighborhood of Nokia Tower, which has 25,000 square meters of gross leasable area.