Ana Nekhamkin, Vice President of Real Estate and Projects and Michał Kwinta, City Lead Poland at Mindspace talked to Property Forum about their second office in Warsaw, the development of the flex office sector and the potential effects of high inflation.
Warsaw is the only city in the CEE region, in which Mindspace has decided to open offices. Do you not consider this region to be promising?
Ana Nekhamkin: We evaluate each new location on a case-by-case basis. So if something comes up that matches our criteria, we consider it.
Michał Kwinta: When we talk about Poland's regions, at the moment Warsaw is where most of the opportunities are so this is where we are currently focusing on growing our portfolio.
The business in Warsaw is probably developing well since you have decided to open a second office at Skyliner in 2023?
MK: Since Mindspace Koszyki opened in 2017, the flexible office space sector in Poland has undergone a major transformation. What was initially considered an option mainly for freelancers and startups looking for an inspiring and affordable work environment, has evolved over the past couple of years into an attractive offering for large corporations seeking to reduce their overheads, optimize their flexibility and maximize their employee productivity and wellness.
It has been really satisfying to be part of this change. The flexible office space market is one of the most promising sectors in Poland, and our strong brand awareness in Warsaw has given us the opportunity to fill the space faster. Warsaw is one of the biggest markets in Poland for real estate projects. This is why there is the most opportunity for companies like us there.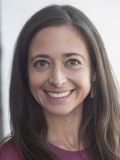 Ana Nekhamkin
Vice President of Real Estate and Projects
Mindspace
Most recently Ana was responsible for leading Sonder's real estate expansion across EMEA, building the team and signing multiple hotel and serviced apartment transactions across UK & Europe. Prior to Sonder Ana was the Managing Director of Inhabit, a build-to-rent platform developing 3,500 apartments around the UK. She has also held positions in real estate acquisitions and development at lifestyle hotel companies such as Morgans Hotel Group, Ian Schrager Company and Virgin Hotels. Ana started her career in Morgan Stanley's Real Estate Group. She graduated summa cum laude from the Wharton School at the University of Pennsylvania. Ana has extensive experience with business development, real estate finance, property development, and asset management. She has worked on projects internationally across the key markets of the US, Europe and the Middle East. Ana has a deep understanding of the lifestyle/boutique sector in particular and has been involved with all types of transactions including management agreements, leases and joint venture deals both from the perspective of an owner and operator. Ana is a native Russian speaker who is fluent in English and Russian and proficient in French.
More »
What non-standard solutions or services are you planning for the tenants of your new Warsaw office?
AN: All the Mindspace locations around the world—and we now have over 40—have the signature Mindspace look and feel with high-end design and luxury furnishings that include a splash of the local flavour of the city they are located in. The stunning architectural interiors are more reminiscent of stylish cafés and hotels than typical office spaces.
From the start, Mindspace's design-led interiors with open-plan kitchens and luxurious lounge spaces have fostered a sense of collaboration and innovation. While we also ensure we offer privacy with our phone booths and hi-spec meeting rooms. Personalized customer service is something we take pride in, lifting the weight of responsibility from the shoulders of our members. Our varied events and wellness programmes and weekly happy hours also provide a strong sense of community and a forum for networking. Our members also appreciate that the offices are at their disposal 24/7 and that they have the flexibility to rent various conference rooms or event spaces as and when they need them.
MK: At Mindspace Skyliner there will be over 600 workstations. The offices will certainly be bigger than at our first Warsaw location, Mindspace Koszyki. For a long time flexible space has been evolving toward a larger footprint, and that's why offices for 10–40 people are the most popular on the market today.
Obviously, depending on the need, we also have the possibility of combining offices into bigger units or leasing out entire floors. At Skyliner, we will employ similar solutions, but additionally, in the large modules, intended for the exclusive use of one firm, we will also arrange small internal conference rooms, without the need for reservations.
The interiors of Mindspace Skyliner will reference, among other things, the famous skyscrapers in the US from the first half of the 20th century. This will offer a location-specific twist to the Mindspace boutique flavour. I believe that this will allow our members to get a sense of the uniquely creative and open-minded place in which they are working, rather than a typical corporate atmosphere. Our community team is also an expert at supporting members of our community and creating a unique Mindspace vibe.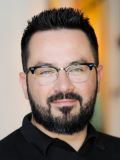 Michał Kwinta
City Lead Poland
Mindspace
Michał Kwinta has worked for Mindspace since 2017 when the Polish branch was established. At the launch of Mindspace Koszyki in Warsaw, he took the position of Senior Community Manager. He was then responsible for setting up the local company structure and team, managing Mindspace Koszyki and its expansion in 2019. Currently, Michał holds the role of City Lead Poland and is responsible primarily for Mindspace's development, expansion and operations in Warsaw. He also coordinates the commercialization of projects and ongoing cooperation with business partners, mainly brokers, real estate agents and tenants. Before joining Mindspace, Michał worked in the tourism and hospitality industry for 12 years, holding management positions with such companies as LOT Polish Airlines, Fly Away Travel, and Louvre Hotels Group. Michał Kwinta is a graduate of the Faculty of Law and Administration at Koźmiński University in Warsaw.
More »
What criteria do you use to select office buildings for your branches? What requirements must they meet?
AN: The location, the quality and condition of the real estate, the size of the floorplate, the amount of natural light and the competitive landscape are all things we consider when we are considering a building for a new location. We look for something unique and the highest standards in the buildings we consider.
What industries dominate among your Polish tenants? As with your local competitors, are corporate clients predominant among them?
MK: First of all, I want to say that Mindspace is suitable for a variety of types of businesses, from freelancers and SMBs to corporates and large enterprises. We have a wide range of membership packages to meet a variety of different needs. Currently, our biggest members are from FinTech, IT services, marketing, and social media. The industries represented in our space reflect the change in demand in the market over the past few years. Flex spaces have become very popular among corporates, and this is evident at our Warsaw location.
In recent years, Polish office buildings have been deserted in autumn due to pandemic lockdowns. Are you not worried that this scenario will be repeated?
MK: Mindspace actually managed to sustain its business during the pandemic and to pivot into focusing more on providing personalized service and support to our members. Currently, we are seeing a trend of hybrid work but we also see many companies calling their employees back to the office. Whatever the case, flex spaces are designed to respond to the needs of the market: the number of offices can be increased or decreased, the lease can be short or long-term, and spaces are in a "plug and play" format, so there is no need to incur capital expenditure. In one fixed payment you receive the entire package of both space and services.

In recent months, inflation and rapidly rising energy prices have become the main challenges for the office space market in Poland. Can Mindspace office tenants expect higher service charges as a result?
AN: One of the benefits of flex space is the benefits of the sharing economy. Heating and energy costs, the use of coffee machines and kitchen appliances, maintenance and cleaning, printers, and communal spaces are all shared, so there is usually more cost efficiency than in traditional office spaces. The same goes for our events which are shared communally and are even more essential in more turbulent economic times.
MK: We are monitoring the economic climate but currently do not anticipate any radical changes in our pricing in the near future.