Property Forum spoke with Stefan Walter, Member of the Board of Directors at RSM International and Managing Partner of RSM Austria and Onno Adriaansens, Co-Chair of the RSM European Real Estate Group and Head of the Real Estate Desk at RSM Netherlands, about the consultancy's focus on CEE markets and property investment trends in the region.
How do you assist midsize companies and business owners regarding their real estate needs? And what kind of value is generated from this relation?
Stefan Walter: RSM is the fastest-growing network of tax advisor and assurance firms in the world. Therefore, we feel very much prepared in assisting dynamic growing businesses wherever in the world and in particular here in the Central European region as best as possible. What makes us different from our competitors is that our teams do not work in silos so we can guarantee our clients that they can benefit from all the expertise that we have in various service lines. If a business becomes a client of ours, then we will assist the client with all our knowledge and our experience independently. Service will be provided by an expert in tax advisory, transaction services or any other compliance services. All these experts will work together as a team so the experience for our clients will be seamless.
Onno Adriaansens: I would like to add that we have a sector-focused mindset. Our real estate group across international markets includes experts from different service lines but we all know each other on a personal basis. And that makes it effective working together, especially in these kinds of challenging times.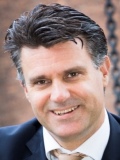 Onno Adriaansens
Co-Chair
RSM European Real Estate Group
Onno is a tax attorney (LLM) with a post-master in Real Estate Taxation (Erasmus University Rotterdam) and also holds a degree in Economics. He's a full member of the International Fiscal Association and the Dutch National Order of Tax Advisors as well as a guest lecturer at Nyenrode Business University. Onno is Co-Chair of the RSM European Real Estate Group. Onno's focus is Real Estate and he has international knowledge to advise RE-investors. His focus area is partly the Netherlands, partly Europe. In addition, Onno works with global operating RE-clients with a basis in Europe, the Americas, Mena and Asia.
More »
What are some of the strong points of real estate as an investment product compared to other asset classes?
Stefan Walter: It all depends on your investment strategy. It provides investors with a lot of benefits, especially in the long term. There is proof that you can achieve significant growth rates and value but on the other hand, also can stay on the safe side. The volatility is lower than if you are investing in financial market products. Real estate has also proved that it is working as good protection against inflation. I think the value position that you see in real estate also makes a big difference. The first approach is that the yield must be a competitive equation. But on the other hand, what is more important is the impact of your investment. For sure, real estate remains a strong industry in this regard.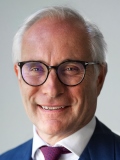 Stefan Walter
Member of the Board of Directors
RSM International
Stefan Walter is Managing Partner of RSM Austria and Board Member of RSM International. RSM is a world-leading provider of audit, tax and consulting services to entrepreneurial growth-focused organisations. RSM's network has offices all over the world. As an integrated team, they share skills, insight and resources, as well as a client-centric approach that's based on a deep understanding of their clients' business. This is how RSM empowers its clients to move forward with confidence and realise their full potential. That is the power of being understood. Stefan is a Certified Public Accountant and Tax Advisor (Austria) member of the audit committee of the Chamber of Certified Public Accountants for tax advisors and auditors and a lecturer at the University of Vienna. Stefan is a specialist in real estate- and property tax law, taxation of private trusts, reorganisation law, audit of international groups of companies and structuring of mergers & acquisitions.
More »
What are some of the key impact factors on the European real estate sector in the current environment?
Onno Adriaansens: It was Franklin D. Roosevelt, one of the former US presidents, who said that real estate is one of the safest investments you can have in your portfolio and the basis of wealth. There are a lot of challenging topics, inflation, interest rates, but there is still a huge capital flow from outside of Europe, which will be invested in real estate in the coming years.
Stefan Walter: In such challenging times, it is the quality of the property that becomes more important. Compliance with Environmental, Social, and Governance (ESG) regulations makes all the difference, measures such as energy consumption are more important than ever. These quality aspects are shaping and will continue to shape investment decisions.
What is the approach of investors from outside of Europe that want to invest in European property? How are they seeing this market?
Onno Adriaansens: We got a lot of questions, not just from the EMEA region or the Pacific region but also from the US.
Stefan Walter: We see growing demand for real estate opportunities in this region. Diversification of investment is becoming more and more important, especially when we are talking about this sad geopolitical crisis that we have right here in Europe, you also have that in other places in the world. That is why global investors take the approach to say that they must diversify and make sure that they have investments in various regions of the world, to be more on the safe side.
How can you help your clients make the best decision across different markets, in particular in CEE?
Onno Adriaansens: For example, tax regulation for real estate is different in every country throughout the world. That is the reason you need to have a local experience and network in every country around the world. We are using our personal contact and our local experience to help our clients to make more investments, not only locally but also across the border.
Stefan Walter: We have people on the ground in the business centres of the Central European region and we can assign a team assisting the client in any location. Of course, we know that investors are often looking for opportunities not in one country but in a region like CEE which has been developing impressively. There is a lot of wealth and opportunities in that region.
Onno Adriaansens: What we also see in the Netherlands or in the UK, is that the CEE region is a very attractive one. That is also the reason we invested in a connection between our member firms in CEE.
Are you looking to consolidate your presence in CEE and hire more people?
Stefan Walter: What I know from my colleagues and as Managing Partner of the office here in Austria is that everybody is very much interested in growing the practices with good people. There is a demand for talent everywhere in the region and during the last years, we have been recruiting excellent people that enjoy working for us. I am very confident that we will continue to be successful in attracting that talent for the benefit of our clients.
Onno Adriaansens: I would add that the new generation is more focused on topics related to ESG. Moving ahead, more investments concerning ESG will also attract more new talent to our team. ESG also includes the Governance element for auditors, tax lawyers and consultants and there is also growing demand for professionals with such expertise