The rising prices of raw materials and ongoing supply problems result in a more challenging environment for construction, but at the same time, strong demand from developers and a focus on ESG and technology create a good opportunity for growth. Attila Beer, Country Manager of Alukönigstahl Romania talked to Property Forum about the trends driving Romania's construction sector.
What property segments generated the biggest share of demand for your products last year? What is your outlook for 2022?
2021 was a year of challenges, characterized by new working conditions. Before 2020, 75% of our turnover was made from commercial buildings, last year, according to market demand, the ratio was reversed, most investments being in the residential field.
We continue to pay attention to the residential construction sector, but we have also started working on new office projects, our activity being not only the delivery of materials but also consulting in the early stages of the projects. In this period, when developers and construction companies must meet increasingly complex requirements - on various levels, for example, ESG and NzeB - it is important to choose the appropriate technical solutions in line with the planned budget.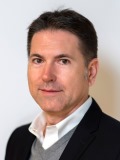 Attila Beer
Country Manager
Alukönigstahl Romania
Attila Beer has more than 28 years of experience in the field of architectural systems. After the establishment of the Romanian branch in 1995, he formed and led the local sales team. As an administrator of Alukönigstahl, he has engaged in the continuous development of the company, by building partnerships with companies in the field of metallic constructions and architecture and by forming a strong team. He has been personally involved in the most important projects to which Alukönigstahl has brought added value through its innovative solutions. From 2019, as a founding member of RoEnef, he also promotes from this position the application of the principles of energy efficiency in Romania, both for new constructions and renovations. Since 2016, it manages the Alukönigstahl branch in the Republic of Moldova too. Since 2020, Attila Beer is a member of the Board of Directors in OTP-Mobiasbanca Rep Moldova.
More »
Have you faced any disruptions related to the supply of raw materials during the pandemic-related lockdowns?
The materials underlying the products we sell, aluminium, PVC U and steel, have risen in price over the past year. Supply problems existed and were reflected in the increase in delivery times. The lack of materials, such as the semiconductor crisis, has been reflected in our product range, with some products with electronic components (access control systems, for example) being phased out. Alukönigstahl is part of a group that sells a large volume of materials, therefore our orders are taken into consideration. However, this year the main challenge will be the ability to deliver, not only the price of the products. I am convinced that, through our procurement policy, we have reserved the necessary quantities to complete all the projects we started.
How does Alukönigstahl Romania manage the inflation spike that is currently impacting the domestic economy? Which of your company's solutions were most popular in residential projects?
Modern architecture requires large, glazed surfaces, reliable movable elements and superior thermal and acoustic interior comfort. If curtain wall solutions are predominant for office constructions, for residential constructions, windows, balcony doors and sliding doors, together with shading solutions are the "stars". It is noteworthy that more and more developers, considering the ESG factors, are asking for solutions with high energy efficiency, considering other features such as accessibility and easy handling of the elements.
Have you observed a shift of focus to ESG-compliant buildings among developers?
There are a lot of developers who already were preoccupied with sustainability problems. Mandatory criteria and classifications created with ESG factors or taxonomy-related regulations are extremely relevant to the real estate industry. This will make long-term sustainable investments more transparent, which in our view will in no way lead to a reduction in investment. Life-cycle costs and associated economic benefits can only be recognized over a longer period and by high standards of sustainability. With our Cradle2Cradle certified products that meet European sustainability requirements and taxonomy rules, we sustain the future buildings in this matter, too.
Digitalisation has become paramount in the property industry in recent years. What has been your approach to digital investments?
We already have a long enough experience with technologies for windows automation and access control for doors, for their integration into computerized building management systems. In the last year, our offer has been enriched with more smart solutions. For example, a project management solution - PlantoBuild is a working method that interconnects all participants in a project and facilitates the rapid exchange of information and allows tracking of all processes. Another step towards digitizing buildings is the Schüco IoF (internet of facades) solution, which, through Schüco IoF ID, stores information such as installation date, item type, mounting location or component list, for each element of a building envelope, allowing access them for fast, secure and low-cost maintenance processes.