IWG plans to add thousands of locations in the upcoming period as it sees pent-up demand for flexible office spaces across the world. At MIPIM, Property Forum talked to Thomas Sinclair, Chief Investment Officer and Giles Bateman MRICS, Regional Development Director – Continental Europe at IWG about the benefits of flexible spaces for corporates and the post-pandemic development of offices.
How do you see the role of the office going forward? What kinds of workplace arrangements are being implemented or pursued by your clients?
Thomas Sinclair: I think it is fair to say that the way people use real estate has changed and continues to change, very fundamentally. For many years, this change has been driven by advances in technology and, increasingly, by employees and employers. Individuals want flexibility regarding the location and the way they work.
Traditionally, people went to an office for five days a week, from nine to five and that might have worked but now they want to work some of the time from home or near to home, and some of the time in a central office. Customers are seeking a network of locations empowering their employees to be able to work on their doorsteps instead of long commutes. We are seeing that very clearly amongst our clients and it has very significant advantages for them as it is significantly cheaper to rent space flexibly. We estimate that renting space flexibly costs about $11,000 a year less per employee compared to traditional leases.
That is very good for businesses and if you want to attract and retain the best people, this is something that now looks less like "a nice to have", but much more like a requirement. We have been watching this trend evolve for the last 30 years or so. Like in so many industries, COVID-19 was an unfortunate event but it really accelerated some already established trends.
At IWG, we have never been more excited. We have been and remain the largest player in this market by a very large margin. Furthermore, on a global basis, we are four times larger than our next competitor and, in many markets, we have an even stronger market leadership position. We are in a very privileged position because we are seeing demand growth as we have never seen before and we have the supply-side solutions to meet all requests.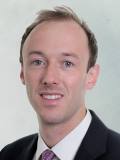 Thomas Sinclair
Chief Investment Officer
IWG plc
Currently, Thomas Sinclair holds the position of Group CIO & Global Head-Network Development at IWG Plc. In his past career, he occupied the position of Fund Manager at Liontrust Investment Management Ltd. and Analyst at FIL Investment Advisors (UK) Ltd.
More »
How much of a challenge is it to find the best office buildings for your clients, so that they can attract the best talent?
Thomas Sinclair: We believe that delivering the right environment for people to work in is obviously important. However, different businesses and individuals are looking for quite different environments, locations, price points and experiences. Thus, we think that range of choices is critical in fulfilling the demand.
Giles Bateman: As our industry has grown and developed, corporates do not all want the same solutions and the same experience. That is why we have a spectrum, in which we have a more budget brand called HQ with a simpler, more basic fit-out, while on the other end we have Signature, a premium grade product featuring premium materials, responding to demand from private equity firms and law firms. Then, in Spaces, we have demand from companies that want more common areas where they can collaborate with other companies. One of our key differentiators compared with our competitors is that we recognise that it is important to offer a different series of products, price points and location experiences.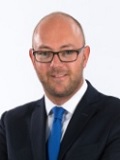 Giles Bateman
Regional Development Director – Continental Europe
IWG plc
Giles Bateman MRICS was educated in the UK before moving to France in 1997 where he then qualified as a Chartered Surveyor. He spent nearly 20 years at CBRE in France where he commenced in Valuations and then set up and developed the Corporate Services business in France. He worked on major international corporate end-user projects in France and also delivered real estate services to large French companies globally. He managed over 70 people in 7 teams and was a member of the board at CBRE France and the CBRE Corporate Services European Board. He joined IWG in 2015 to head up development in Southern Europe. In 2016 he took on the European Region including some 36 countries and has deployed with his team the IWG brands into these countries such as Spaces, Regus, Signature, HQ, & No.18.
More »
How would you assess your market position in the CEE region?
Thomas Sinclair: If you look at the region in aggregate, there is clearly no one who has anything like our reach. We have some great competitors locally, but they are trailing us. Now, what they have discovered quickly is that this is a scale business and if you do not meet the targets, it is very hard to move forward. You need to be big enough to drive those scale economies and to run a profitable business.
Giles Bateman: We see ourselves as more of a platform than a local serviced office business. As we see platforms develop in other industries, we see ourselves as a platform in which property owners can plug in and benefit from the scale.
What role does technology play in the way you operate your centres?
Thomas Sinclair: Technology has been one of our great enablers. It is critical for us and a major focus of our business and strategy going forward. We have invested approx. £50 million annually in market-leading technology. This is what enables us to manage our spaces efficiently and to provide the customer experience.
Giles Bateman: Real estate has traditionally been something quite difficult for companies to procure. In the past, they had to engage third parties and the barriers to setting up were huge. Today we have a network of ready-to-go spaces that is easy to access. People looking for offices can go online and after a few clicks, they are able to access their office space.
What are your growth plans for the upcoming years?
Thomas Sinclair: We are very clear that this is the moment to really give the market and the customer what they want, which is a large amount of flexible workspace and solutions across the world. At the same time, we have ambitions to add 1,000 locations in the coming year. On the supply side, owners of real estate increasingly understand that they need to have flex as a part of their portfolio. They understand that this is a very difficult thing to do without doing it on a scale, so it makes sense for them to outsource it.
Giles Bateman: Companies today do not want to have to mobilize huge internal teams on matters they are not experts in. It is a heavy task for somebody to go and investigate the market, find out what is there, select due diligence, do fit-out works, manage the space and manage the relationship with the landlord. They realise this and they come to us to outsource this task. We can do it quickly because we do it in lots of different buildings in any given city and country.