The Czech market is expected to record a full-year investment volume of €775 million and €475 million for offices and logistics, respectively, signalling continued growth in both market segments. Savills experts Pavel Novák and Chris LaRue talked to Property Forum about the key trends driving the Czech office and logistics markets.
Pavel and Chris will join our upcoming Prague Property Forum 2021 as speakers to provide further insight into office and logistics market trends.
Office and industrial/logistics investors have both been quite active in the first weeks of Q3 2021 on the Czech market. What are your expectations for full-year investment volumes?
Pavel Novák: Full-year investment volumes for offices are expected to be €775 million and for industrial around €475 million. Each sector shows FY y-o-y growth, of 27% and 90% respectively. Compared to 2019, offices have decreased in volume by 44%. Industrial, on the other hand, has grown by around 5%. All of these trends – 2020 and 2019, as well as sector-specific data – are unsurprising given the events of the last 18 months, with generally lower overall investment volumes being seen in many markets, and a shift in focus of many investors to allocate capital into the booming industrial sector.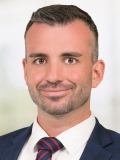 Pavel Novák
Head of Office Agency
Savills Czech & Slovak Republics
Savills appointed Pavel Novák as Head of Office Agency for its Czech and Slovak operations on 1 September 2020. Pavel has 15 years of experience in the real estate sector of which he has spent the last ten years working in an office agency. Prior to joining Savills, Pavel spent ten years at Knight Frank, where he was head of office agency for the last five years. In this role, he was responsible for growing and managing the leasing team as well as key clients. He worked on a number of notable transactions both on behalf of landlords and tenants, including Moneta, Česká pojišťovna, Lidl, Mazars or Roche.
More »
Offices continue to record the strongest investment activity despite the uncertainty surrounding the sector's future. What kind of work regimes are Czech companies adopting? Can we expect a long-term decline in the amount of space tenants need?
I am now confident enough that the office market definitely withstood the pandemic, but it didn't come out unchanged. It is mostly hybrid working – even the most conservative companies have to adapt to at minimum partial home office. On the other hand, look at the chart below from our 2021 Office FiT Survey (Savills Office FiT programme analyses a representative response from a survey of over 100,000 owner and occupier clients and office workers across the UK and EMEA), things as company culture, collaboration, networking and mentoring the role of office space cannot be simply replaced by working from home. This is clear. And yes, many companies downsized and reduced their leasable area. However, each crisis also brings opportunities and lessons learned and you can say that the company of "COVID winners" drives demand for new office space.
How are office developers reacting to these changes?
They will have to provide more services and amenities or let's say, things that would help companies attract their employees to come into the office space. Then by implementing sophisticated Proptech solutions in the building is becoming a norm, from smart parking to smart NFC/QR access and other digital and touchless solutions. And where possible, by being more flexible, as forecasting became more complicated even for the bigger market players. But needless to say, developers have currently challenges of their own.
Have you observed any significant changes in what office occupiers are looking for since the start of the pandemic? What's driving their location decisions?
Definitely, it is location accessibility and amenities related to work-life balance. But there are also new models coming up – like hub and roam where businesses offer their workforce a variety of locations and work environments based on a 'day pass' access (like serviced offices and co-working locations). Employees can choose freely the place they will work from, close to their residency and can simply work from there, instead of long commuting to the HQ
What are your projections for 2022 on the Prague office market in terms of rents and vacancy?
We will see a rental increase in the most sought after locations, which include Karlín or Anděl. Less attractive locations will see stable rents and somewhere even growth of incentives needed to secure the tenant. Vacancy shall remain stable, we saw growth of vacancy recently already due to the pandemics, new deliveries (such as Harfa BC) will be offset by organic growth of the occupier market.
Prime industrial/logistics headline rents have been growing steadily and might reach €6/sqm/month in Prague in the foreseeable future. What's driving this rental growth?
Chris LaRue: There are simply not enough immediately available industrial and warehouse premises in the most desired locations such as Prague and Brno. Furthermore, the development pipeline in many locations is limited. When combined with high demand, which has been turbocharged by the pandemic and cascading supply chain issues and the rising cost of everything, from building materials and labour, to energy, you have higher rents.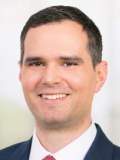 Christopher LaRue
Head of Industrial Agency
Savills Czech & Slovak Republics
Christopher LaRue has 15 years of experience in the real estate and industrial sector, including more than ten years on the agency side and nearly five years in manufacturing and ecommerce. Chris joins Savills from US technical power solutions firm, where he was operations and international sales manager. Amongst others, he was responsible for the European distribution center in Prague and for the company's international sales performance in EMEA and APAC. Before that, Chris was an associate partner in the industrial team of an international real estate company, also based in Prague.
More »
What's driving the location decision of occupiers of logistics space? Is ESG an important criterion in their decision-making process?
Every company's requirements and goals are different so it is important not to generalize too much, but I think it is safe to say that location, availability, layout, technical standards and cost are the most important drivers. As for ESG, according to a survey conducted across EMEA by Savills and Analytiqa, of both industrial occupiers and landlords, it is high on everyone's list. For example, when asked how important staff wellbeing is, 86.7% of occupiers responded that it is either very important or important, while 73.3% of respondents said the same of green and sustainability factors.
How do you expect the rate of supply growth to change over the next 24 months?
I believe the rate of growth will change mainly in the areas where the development will be taking place. Areas in the West of the country along the German borders, as well as in the East, which still have a development pipeline, will continue to grow, while areas like Prague will slow down due to lack of land. Also, we will likely see new areas like Ceske Budejovice open up as well as other locations outside of the traditional development hot spots.
Which locations are attracting the most industrial/logistics development activity? Do you expect new developers to enter the market in the coming period?
The areas that are attracting the most interest at present are for the first time the Olomouc region, with the new construction of the multi-level Amazon facility by Panattoni, Central Bohemia, Western Bohemia and The Ostrava region. And I do expect new developers to enter the market. Some will be from abroad, while others will be homegrown in the Czech Republic. It is a very attractive sector so it will continue to lure new developers and investors.