Industrial developer CTP reported a net profit of €1 billion in 2021, up 306% year-on-year over expansion across the Central and Eastern Europe markets and increasing demand for warehouse space.
The company's portfolio saw the gross asset value (GAV) expand by 43% to €7.6 billion. CTP has close to 1 million sqm under construction and due to be completed this year, which will be added to the existing stock of 7.6 million sqm.
For this year, the company expects rental growth across most markets and aims to reach double-digit GLA increases in each of its markets.
"We increased our logistics and industrial real estate market share across CTP's core CEE markets to well over a quarter of the entire sector, capturing pent-up occupier demand which is underpinned by robust fundamentals in these economies. Looking forward, the Group will continue to capitalise on the highly attractive supply-demand dynamics of the CEE logistics and industrial market. Our capacity to do so has been reinforced by the steps we took last year to strengthen the foundations of our business, including making a substantial investment in our team across all areas of the business," said CTP's CEO Remon Vos.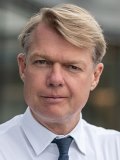 Remon Vos
CEO
CTP
Born in the Netherlands in 1970, Remon Vos founded CTP in 1998 with the goal to develop Class A industrial properties in the Czech Republic. Remon developed and grew the CTPark Network to become the largest integrated system of full-service business parks in CEE. More »
"The integration of the former DIR portfolio and the launch of CTP Germany, which immediately becomes our third-largest market after the Czech Republic and Romania, is also well underway. While the impact of the Russian invasion and its unknown outcomes have injected a great deal of uncertainty into the European and global economic outlook, we are still confident that CTP will continue to build on the momentum we achieved in 2021," he added.
Last year, CTP's net rental income rose 16.5% to €326.9 million, with the Czech Republic generating the biggest contribution of €204.3 million. Romania was the second-largest market for CTP with a net income of €60.5 million, followed by Hungary and Slovakia, with €31.1 million and €25.8 million, respectively. Its capital investments of €193 million were focused on boosting the land bank that reached 17.8 million sqm, compared to 12.6 million sqm in 2020.
"CTP continues to maintain yield-on-cost above the 10% target we have set ourselves and we are also on track to achieve 10 million sqm of GLA by the end of 2022, some 12 months earlier than originally anticipated, which will provide approximately €100 million to €125 million in new headline rent. This compares with the 7.6 million sqm of space in ten countries we currently manage," added CTP's CFO Richard Wilkinson.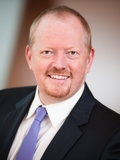 Richard Wilkinson
Group CFO
CTP
Richard started his role as Group CFO for CTP in July 2018, which includes looking after the refinancing of CTP's portfolio of over 4,5 million sqm of premium industrial property. Prior to joining CTP, Richard ran the CRE business of Erste Group across CEE for 14 years, turning it into one of the leading CRE banking franchises. He has a Law degree from the London School of Economics.
More »
The company said the pandemic did not materially impact the Group's cash flow, with both rent collection rate and occupancy rate achieving record levels throughout 2021. Meanwhile, CTP's costs grew slightly to €58.3 million.
CTP said that its refinancing strategy comprised of bond issues totalling €2.5 billion during 2021. As a result, a total of €3.4 billion of bonds were outstanding at the end of last year.
The company will propose a full-year dividend of €0.35, or €0.18 for the second half of 2021 following the interim dividend of €0.17 over the first half of 2021.
Shares in CTP were up 0.40% to €14.40 on Wednesday morning on the Euronext.