CTP announced reaching the 5 million sqm lettable milestone this month. The company has developed a portfolio of strategically located business parks over the past 20 years located throughout Central Europe with 95% occupancy, creating approximately €280 million of rental income for 2018, with over 415 tenants employing over 60,000 people in a variety of industries, manufacturing, R&D, logistics, distribution and e-commerce across 8 countries.
"CTP is grateful to its long-term business partners, the communities, authorities, CTP´s long-term tenants and financial partners. CTP is looking forward to extending the portfolio whereby more than 60% of new projects are being developed for existing tenants. CTP see multiple opportunities in central European region, not only in capitals but also in regional cities, to develop full-service business parks with a combination of logistics, distribution and high-tech industries," says Remon L. Vos, CEO CTP.
Remon Vos
CEO
CTP
Born in the Netherlands in 1970, Remon Vos founded CTP in 1998 with the goal to develop A-class industrial properties in the Czech Republic. Remon developed and grew the CTPark Network to become the largest integrated system of full-service business parks in CEE. At 5 million sqm of lettable area, and sufficient land to grow to 8 million sqm, the CTPark Network offers 5 unique property types that can accommodate a wide variety businesses: from 450 sqm incubators, to 50,000 sqm built-to-suit manufacturing facilities, to 100,000 m2 distribution centres. CTP is a long-term investor and partner to its clients, with an innovative and entrepreneurial approach. This focus has resulted in 70% of all new business coming from existing clients. CTP has also developed unique, high-quality office and housing projects, such as the award-winning Spielberk, and the unique student housing concept Domeq in Brno. Remon continues to lead the company at full-speed, with big plans for the future.
More »
As part of a strategy to reach a goal of 10 million sqm, the company has invested in and holds a substantial land bank for future growth, with enough land to support development up to 8 million sqm.
"This is for us an important milestone, reflecting the success and attractiveness of the CTPark network across the CEE region. This achievement is built on the outstanding performance of our superior team of over 370 property professionals," says Richard Wilkinson, CFO at CTP.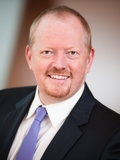 Richard Wilkinson
Group CFO
CTP
Richard started his role as Group CFO for CTP in July 2018, which includes looking after the refinancing of CTP's portfolio of over 4,5 million sqm of premium industrial property. Prior to joining CTP, Richard ran the CRE business of Erste Group across CEE for 14 years, turning it into one of the leading CRE banking franchises. He has a Law degree from the London School of Economics.
More »
CTP is a commercial real estate developer and manager of high-tech business parks for leading international and domestic companies in 90 strategic locations. Its portfolio includes over 400 properties in sizes from 1,500 till 60,000 sqm units.