CBRE has been mandated by CA Immo to provide property management services for the Campus 6.1 office building, located in the central-western area of Bucharest, being the first time when CA Immo outsources property management services for a project in its portfolio.
The Campus 6.1 office building was developed by the Swedish company Skanska, near Politehnica subway station, at the junction of two main boulevards, Iuliu Maniu and Vasile Milea. The building was purchased last spring by the Austrian investment fund CA Immo, some of the tenant companies being: London Stock Exchange, Spaces, Gefco, NXP, Secure Works, Khuene + Kagel, Super Hippo, Stradale and Starbucks.
"Our philosophy is to do everything in our power to ensure maximum comfort to our tenants. The Campus 6.1 building we recently purchased is part of an office complex that is still developing and we decided to dispense as many resources as possible, including by outsourcing services. The well - being of our partners is our main concern and we are glad that we have found in CBRE a similar philosophy regarding the excellence of the services offered", stated Marian Roman, Managing Director, CA Immo Romania.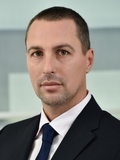 Marian Roman
Managing Director
CA Immo Romania
More »
With a rentable area of approximately 22,000 square meters, comprising 12 floors above ground and two levels of underground parking, Campus 6.1 represents the first phase of Campus 6 office complex, which will total four buildings, the next phase of the project being developed by Skanska.
"The transfer of a property, especially in the case of buildings still under guarantee agreement with the general contractor, requires greater attention and complex services compared to the functional management of the properties. The outsourcing of property management services in such cases can bring savings of hundreds of thousands of euros to the owners during the progress of guarantee agreements, as long as the team providing the property management service has a solid technical experience", explained Valeriu Toma, Deputy Head of Property Management, CBRE Romania.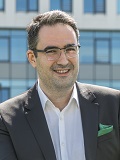 Valeriu Toma
Deputy Head of Asset Services
CBRE Romania
Valeriu Toma is Deputy Head of Asset Services within CBRE Romania. Valeriu joined to CBRE in July 2016 and prior to this he worked with the international fund Immofinanz and CTP. Valeriu has significant sales & negotiating experience and he is a hands-on professional involved in all aspects of property management, from technical supervision, operational activities, asset management, cost management and budget administration, including compliance with the P&L restrictions and marketing.
More »
"Furthermore, a new or newly acquired building needs a carefully planned positioning, so that the relationship with the tenants is continually enhanced and the building and the community it is hosting stand out and become unique on the market to which they belong", added Valeriu Toma.
In Romania, the property management department of CBRE was set up at the end of 2013. The locally managed portfolio has increased seven times, in the last three years, exceeding 770,000 square meters, among which Sun Plaza Bucharest shopping centres, VIVO! Cluj, VIVO! Constanța and the office buildings Timpuri Noi Square, Aviatorilor 8, Floreasca Business Park, Lakeview, Green Gate, Campus 6.1 or Victoria Park.
Apart from the local department, CBRE also relies on the support of many property management specialists from the company's subsidiaries located in Central and Eastern Europe, which has almost 600 consultants, managed by Luiza Moraru, Head of Property Management CEE, CBRE. Currently, CBRE manages, in Central and Eastern Europe, a total area of 6 million square meters, of which over 2.5 million square meters are office buildings.