Dariusz Węglicki, Country Manager of Catella Residential Investment Management talked to Property Forum about the attractiveness of Poland for PRS investors, luxury rental projects and private student housing development.
Catella was one of the first entities investing in Polish apartments for PRS purposes, paving the way for other foreign investment funds. Why did Catella believe in this market, being still in the very early stages of its development?
Catella decided to enter the Polish market in 2018 by buying 72 apartments in the Złota 44 building and taking over 2 properties – "Pereca 11" in Warsaw and "Trio Kraków" in Kraków from the Dutch fund Bouwfonds. There were a few reasons standing behind this decision. First of all, Poland is the biggest market in the CEE region with 38 million inhabitants. Having in mind that the flat shortage in Poland is estimated to be about 1.5 to 3 million, this is an attractive place for PRS investors for sure.
Polish developers are relatively strong compared to other countries, some of them deliver more than 3,000 flats annually. This seems to be a very good base for cooperation between developers and investors. For a developer to have the second leg – building and selling of the PRS projects – seems to be a great opportunity to scale the business.
The Polish rental market is in an early stage and similar to Western countries, a lot of people will decide not to purchase a flat and take out a mortgage but rather rent one. We have a completely new generation on the market, thinking more about not possessing, but experiencing.
The PRS offer in Poland is still tailored mostly for young professionals – singles and couples with no kids. Do you intend to expand your offer for families in the foreseeable future?
We have to be aware that students are also very good potential tenants in PRS projects. Our concept is based on the differentiation principle, which means that in every project we will try to have some percentage of larger flats. The home office has strengthened the tendency to rent bigger properties. We will try in the future to follow this movement by providing two and three-bedroom flats in our new projects. This will allow us to accommodate families as well.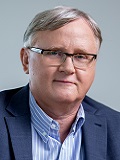 Dariusz Węglicki
Country Manager
Catella Residential Investment Management
Dariusz Węglicki as Country Manager Poland is responsible for all Catella activities in the country. His scope of activities covers acquisitions, asset management and coordination of services provided by external parties working for Catella. From October 2015 till May 2018 Darek was advising the Management Board of Bouwfonds – the Pioneer of PRS investment in Poland. He has over 25 years of experience in retail and real estate including commercial and residential properties. In the past, he was heading top management positions in companies/groups like Eastbridge, Redevco and others.
More »
Catella is also an owner of luxury residential units in the famous Złota 44 skyscraper in the centre of Warsaw. Who is renting these apartments? How does the current demand for them look like?
Our project "NO.44 Luxury Rentals" in the Złota 44 building proved that there is a need for luxury apartments on the Warsaw market as well. We actually have only a few empty apartments and this mostly is due to rotation – when a tenant leaves, we have to prepare the flat for a new one.
Answering your question about types of tenants at NO.44 Luxury Rentals I have to mention that the proportion between foreigners and Poles is well balanced (about 50/50% ). We have different tenants in our project. There are businessmen and entrepreneurs, top managers but also families looking for the possibility to live in such a prestigious building. For some people that are sent to Warsaw to participate in a few months long project, it is a better alternative (financially and quality-wise) to live in NO.44 Luxury Rental rather than a hotel.
Having said that, it is necessary to know that this luxury residential market is rather small – for example in Warsaw there are only 5-6 projects that we can call luxurious and I do not see in the pipeline new projects coming in this segment.
Foreign investment funds are lately blamed for inflating the prices in the residential market by buying large portfolios of residential properties and therefore reducing their market supply. What is your take on these claims?
This stupid argumentation has nothing to do with reality. The growth of flat prices results from completely different factors, like the growth of land prices and construction costs, high inflation, demand being bigger than supply.
Actually, in Poland, there are ca. 6,500 operating flats owned by institutional investors and ca. 8.000 in the pipeline for the next 2 years. Those 6,500 were built in the period of 4-5 years. Private individuals own, as of today, more than 1,1 million flats dedicated for rent and they are buying even 30 to 40% of the new stock every year. It is rather this fact, together with the lack of other investment possibilities that stand behind the growth of flat prices.
I have a very clear feeling, after reading some comments from the government clerks, that they are trying to use it as another element in their political game, giving this stupid explanation to their voters and diverting their interest from the real problems.
Private student apartments are something even newer on the Polish property market. Will it be "the next big thing" among the investors?
Yes, for sure and it is already a rapidly growing business. Poland with 1,2 million students and an absolute lack of student dormitories seems to be a very attractive market for PBSA investors. Our student house projects, being part of "Trio Kraków", are 100% let out and we can even find tenants for double or triple the number of rooms that we have (139 of them). Catella's big advantage is that by having 9 funds we can invest in both – student houses and PRS projects, which most of the investors are not doing.
Already now, in the biggest cities like Warsaw, Kraków or Gdańsk, operate a few student house projects and in the period of 2 years, this number will be doubled.
Poland is still waiting for the law allowing the creation of local REIT trusts. Do you think that such investment vehicles could compete with foreign players in the developing Polish PRS market?
I do not see any political will to make the legal base for REIT trusts. Even more, I am sure that there is nobody on the government side who understands how important such a trust could be for the market. It has to be underlined that the REIT trust might be a very beneficial instrument allowing private people to invest money in real estate. I think that we – the real estate people – should work out some legal solutions, which could be implemented by the Parliament after the upcoming election in 2 years time. Just now we have more than 95% of foreign investors and a very limited number of Polish ones, REITs could change this wrong proportion and allow an average Mr Kowalski or Ms Nowak to invest even a small amount of money in properties in Poland.
Do you plan any new acquisitions in the Polish market in the foreseeable future?
We just signed the LOI for a new project, which will have residential and student house components. The project will have over 10,000 sqm of lettable area and consists of ca. 400 units. In addition, I am in a discussion with a few developers on potential new acquisitions. So we are not only pioneers, we are actively back in this business.