During the pandemic, banks continued to finance ongoing commercial real estate projects but they are more careful with financing new ones, looking for higher corporate credentials and imposing more restrictive conditions to fulfil. Monia Dobrescu, Partner at Romanian law firm Mușat & Asociații talked to Property Forum about the pandemic's effects on client relationships and provided market insight from the legal advisor's perspective.
This interview was first published in Property Forum's first annual "The 50 most influential people on Romania's real estate market" publication.
Many of your clients are from the retail sector. How did they cope with mandatory store closures and the sudden growth in e-commerce?
The COVID-19 pandemic generally disrupted the real estate market. However, it did more damage to the retail and HORECA (Hotels, Restaurants, Cafés) sectors, in the context of swift legal restrictions and due to consumers' changed behaviour. Not all market players were equally impacted. Less conservative retailers, open to digitalization and e-commerce, ready to invest in technology and even change their business model were less affected than those who clung to the idea of maintaining their regular business. While in the first couple of months of stay-at-home orders, most players were focusing on diminishing their losses, renegotiating leases and dealing with work from home matters, once it became clear the pandemic was not a temporary period and there would be serious economic consequences to it, long term plans became necessary. Although e-commerce experienced substantial growth, this has not come as a threat to the retail activity in shopping centres. Some say we are likely to return to "normal" soon and people are keen to recover their social lives, as the infection rates are falling worldwide and the global vaccination campaign is accelerating. Others believe that consumers, however, will maintain their behaviour adopted during the restrictions period and online shopping is the new "normal". Only time will tell. However, irrespective of the economic and social developments, it is certain that we are living in a technological era, where e-commerce and payment by card can no longer be avoided.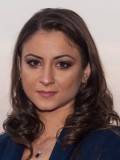 Monia Dobrescu
Partner
Mușat & Asociații
Monia Dobrescu is a Partner at law firm Mușat & Asociații, overseeing the Real Estate and Banking & Finance departments. She has 18 years' worth of experience in the legal field, having worked exclusively for Mușat & Asociații, where she climbed the career ladder from trainee to partner. She graduated from the Faculty of Law within the University of Bucharest in 2002. In the course of her career, Monia has provided legal assistance in numerous real estate projects, representing owners, tenants, developers, retailers and different types of investors. Her expertise covers all real estate related legal matters, including sales and acquisitions, as well as urban planning regulation. She was involved in all stages of real estate transactions, from due diligence investigations to post-closing matters. Monia's portfolio of clients includes Kaufland, Belvedere Development, Adesgo, MK Group, Havi Logistics, Anchor Grup, Buck Consultants, Teconnex and Novares. In the financial field, she assisted banks and financial entities like PPF Banka, China Development Bank, Goldman Sachs and Visa.
More »
What were some of the major legal challenges posed by the pandemic in other real estate sectors?
The main legal challenges for clients and therefore, their legal advisors were consequences of the all-of-a-sudden breakout of the COVID-19 pandemic. People and businesses were unprepared for this period of restrictions and major life-changing events. Although from a legal perspective the pandemic occurrence is rather close to a force majeure event, in practice, most parties were reluctant to solely rely on the applicable legal framework and preferred to deal with this situation on a case-by-case basis. In particular, we had to deal with various matters arising from lease contracts, such as rent payment, consequences of delayed performance of the contractual obligations, like finalizing fit-out works or completion of the building. There were ongoing transactions, with underlying documentation saying nothing about the change of price or other terms and conditions in case the market had an unexpected drop in that sector or if the conditions precedent for payment cannot be fulfilled due to legal restrictions. The pandemic period created significant challenges for the functioning of the justice courts and system, and there were cases in which the delays occurring in solving a file had a direct impact on business.
Have you observed any changes in the types of services your clients are looking for?
The disruptive measures taken during the pandemic had a massive effect on the economy and caused clients to be more careful with their business plans. Most of our clients' requests during this period were aiming to mitigate the economic impact, while they are now rather cautious in shaping their long term strategies. Credentials of the counterparty and consequences of long term investments or business involvement became more relevant.
How has the pandemic shaped transactions in the commercial real estate market? Are you seeing different types of deals compared to the pre-pandemic year?
The deals are not necessarily shaped in a different manner. However, some real estate sectors were more affected by the pandemic than others and this determines the new business decisions of the clients. The lockdown period and the new trend of working-from-home have substantially changed people's existence, the way they live and interact due to stay-at-home measures. The residential sector was less affected than others. The demand for residential space is on the rise, however, so are the quality-related requirements. Environment and comfort, as well as access to technology and proper infrastructure, are now considered normal standards to ask for. Unfortunately, the implementation of work-from-home and hybrid work schedules has substantially affected the office market. Some of our clients acting in this sector decided to make the switch and office projects were turned into residential or mixed-use ones. We have clients who turned this restrictive period into a business opportunity, while others (especially retailers) even decided not to abort their expansion plans.
What are some of the changes you've observed in banks' attitudes towards financing real estate projects?
A prudent approach from banks and financial institutions was expected. However, I believe the health crisis found the credit institutions more prepared than the financial crisis of 2008. Despite the fact that in 2020 banks continued to finance ongoing commercial real estate projects, they are more careful with financing new ones, looking for higher corporate credentials and imposing more restrictive conditions to fulfil.
What are the key legal challenges real estate developers need to face these days? Has the suspension of district zoning plans in most Bucharest districts caused them a lot of headaches?
The suspension of district zoning plans in most Bucharest districts has been a rather unexpected measure, leaving real estate developers with a new challenge to overcome. It seems the measure is justified by the need to boost our life quality, showing more care for the environment, restoring and protecting the green areas, increasing the recreational zones, decreasing pollution and ensuring the smart development of the infrastructure. Although controversial for all players on the market, the suspension of district zoning plans is eventually expected to deliver a better outcome. In the short term, this measure is, however, hindering development and investment plans. Legislative changes in this field are always in the spotlight, while the lawmaker is continuing to seek a more predictable and coherent legal framework. Along the same lines, we are expecting a new code of territorial planning, urbanism and construction, meant to coordinate the existing legal framework applicable in these real estate fields. Its intended purpose is to set up the main principles, guidelines and solutions, in order to increase the quality of the legal framework, by eliminating the inconsistencies complicating real estate development in Romania and it is estimated to have a positive impact on the market. Also, new restrictions on the alienation of certain categories of land have been recently imposed. Obtaining a soil quality certificate has become mandatory after the completion of construction works impacting the soil and for the alienation of a land plot affected by certain activities (e.g. agricultural, zootechnical, military activities with soil impact, etc.). The current form of the law is still missing certain information, which makes its implementation rather difficult. Hopefully, the methodological norms yet to come will bring more light to this matter.