As we are nearing the end of the cycle and investors are looking to diversify their portfolios, student housing's counter-cyclical nature is becoming increasingly attractive. Samuel Vetrak, CEO of Bonard, talked to Property Forum about recent developments on the European student housing market. Samuel will also chair a panel discussion on student housing at the upcoming CEE Property Forum 2019 in Vienna.
What are the main trends driving the student housing market in Europe right now?
There are multiple factors driving the current market. As we are nearing the end of the cycle and investors are looking to diversify their portfolios, student housing's counter-cyclical nature is becoming increasingly attractive. We are also seeing more consolidation as the asset class matures. The availability of opportunities/stock to buy or convert, mostly in Western Europe, not so much in CEE, is one of several aspects influencing the development of the asset class. Simply put, there is more capital in the market than there are opportunities. In addition, the further east you go, the more hybrid the products you find (student housing + microliving / co-living). When it comes to customer preferences, students increasingly prefer amenities and common areas over many other aspects of living in student residences.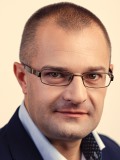 Samuel Vetrak
CEO
Bonard
Samuel Vetrak, Founder and CEO of BONARD, has over 20 years' experience advising government-led agencies, destination marketing bodies, education providers and their associations, as well as real estate investors, developers and operators in student housing and alternative residential. Since 2007, under his leadership, his staff of 50 researchers and analysts operating in four offices around the world have been providing the highest level of secondary as well as primary (in-field) research via mobile units, making BONARD an independent data powerhouse for student housing. Samuel has studied at City University Seattle. He is a frequent speaker attending dozens of real estate and property investment conferences a year where he is sharing the latest insights and trends in student housing and alternative residential.
More »
How has the asset class performed as an investment product in 2019 so far? Do you see more investors opening up towards alternative assets?
Student housing is certainly in increasing demand. The data shows that the percentage of investment allocated to alternative real estate asset classes is growing. More capital is flowing at the end of the cycle, as student housing as a rented asset class brings counter-cyclical effects, delivering during economically tough times. In addition, the more transparent the asset class is, thanks to data and liquidity, the greater the attraction for investors.
What types of investors are targeting student housing in Europe? Where are they coming from?
The largest amount of capital is flowing from more mature markets where investors already have a very good understanding of the asset class, such as the US, then the UK and Germany, with the rest of Europe (incl. CEE), Singapore and Asia more broadly, South Africa, Australia and the Gulf region following.
Has the list of the most popular investment destinations changed in the past couple of years?
Investors have certainly expanded their focus and in addition to traditionally strong markets such as the UK, Germany or the Netherlands, they have recently started investing in other parts of the continent such as Spain, Italy and Poland.
Which are the cities in Europe that have seen a major increase in supply in recent years? Which cities will see the largest growth in 2020?
As we are at the forefront of demand, data shows that for the 2020-2022 period, the highest number of new projects is expected to be delivered in London (9,379 beds), Amsterdam (4,155 beds), Berlin (2,655 beds), Lisbon (2,375 beds) and Glasgow (1,249 beds). When it comes to CEE, the region is led by Vienna, Budapest and Prague, with Warsaw attracting significant amounts of investment money. However, some projects in Warsaw are behind schedule, as higher numbers of beds were originally expected to be built at this time. New countries and territories are opening up as well, with projects being planned in the Baltics, Slovenia, Ukraine and Romania.
In terms of demand, what are the fastest-growing cities in Europe?
Generally speaking, the number and pace of growth of international students coming to CEE are bigger and faster than those to Western Europe, as the CEE is growing from lower numbers.