Zeitgeist Asset Management is expanding its portfolio of flats for rent in Poland. JLL advised the investor on the purchase of the property located at 34 Czyżewskiego Street in Gdańsk-Oliwa. The project is being carried out by a Tri-City developer – the BMC group.
The project at Czyżewskiego 34 involves four residential buildings with 210 flats for medium and long-term rent. They are located in the immediate vicinity of the University of Physical Education and Sports and the historic part of Gdańsk-Oliwa. The advantage of the project is its proximity to the business hub of the Tri-City, with numerous office buildings and commercial facilities. The flats will be commissioned in March 2022.
Zeitgeist Asset Management has been operating on the Polish market since 2016. The company's portfolio already includes properties in Warsaw and Krakow. Until now, however, it has acquired buildings "with history", which is in line with the company's operating strategy throughout Europe. The investment in Gdańsk is the company's first Polish development project built from scratch in Poland.
"Zeitgeist likes historic buildings. These projects usually take 2-3 years longer to complete, but the additional time and efforts pay off. These are properties in very good locations, and their unique nature attracts tenants who want to live in buildings with a soul. In turn, a greenfield project allows us to have a say in the planning of the distribution of various functions, such as bathrooms, toilets, or the size of rooms in buildings, which is essential from the point of view of our business. Thanks to this, we can plan our properties for various types of clients", says Peter Noack, Co-Founder and Managing Director at Zeitgeist Asset Management.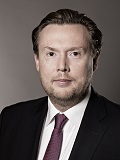 Peter Noack
Co-Founder and Managing Director
ZEITGEIST Asset Management
Peter Noack is co-founder of ZEITGEIST Asset Management. Today ZEITGEIST has 37 projects under management with a total investment volume of 424 mio Euro. ZEITGEIST with offices in Prague, Warsaw and Berlin, is a Real Estate Developer and Asset Manager for private and institutional investors in Germany and Central Eastern Europe. Prior to ZEITGEIST, Peter worked in institutional real estate in Germany, Central Eastern Europe and Turkey for HOCHTIEF Development and Rödl & Partner in Germany and Czech Republic. He is registered as licenced attorney at law in Germany and Czech Republic and holds a Law degree from Goethe University in Frankfurt, Germany.

More »
The project, acquired with the help of JLL experts from the Residential Investments team, is being carried out by a Tri-City developer – the BMC group.
"Investors – both those who already operate in Poland and those who want to enter our market – are forced to deal with the build-to-rent model, because there are no portfolios of standing assets of appropriate scale that could be purchased. So far, this has caused significant limitations in rapid portfolio expansions, as only a few developers have decided to partner up with funds. In a situation where the pandemic may affect the dynamics of retail sales and significantly extend the commercialization process, partnering with investors using forward funding deal structures may become significant in protecting the financial liquidity of a development company", comments Maximilian Mendel, Head of the JLL Residential Investments team.
Maximilian Mendel
Head of Living Investment
JLL
Maximilian has 15 years of experience in real estate research, advisory and investment. His focus is on transaction advisory of residential assets, student housing, co-living and other income-generating assets in the living sector. Maximilian advised developers, investors, funds, private equity and family offices in acquisition and disposal of various assets in the emerging Polish PRS/multifamily and PBSA markets. He graduated in Spatial Planning at the University of Dortmund and received his PhD at the Institute of Geography and Spatial Planning of the Polish Academy of Sciences. He is a member of the Royal Institution of Chartered Surveyors (RICS) and the Urban Land Institute (ULI).
More »
Currently, in Poland, companies operating in the residential rental segment have over 4,000 units in multifamily buildings, and another 17,000 flats planned or under construction. The acquisition of the housing property at Czyżewskiego 34 in Gdańsk will accelerate the implementation of Zeitgeist AM's plans in Poland, which next year will comprise a portfolio of 350-400 rented units and one student house.