Poland's investment market continued to attract significant investment activity in 2021 with an annual transaction volume of €5.9 billion. A record number (166) of transactions were closed by 80 active investors, according to Avison Young's annual investment market summary. The company expects that 2022 will see the great comeback of the office sector through increased interest in core and core+ assets in both Warsaw and regional cities.
Key findings
Record-high liquidity - Polish market attracting more investors than ever
Core office deals will have a strong comeback in 2022
Shopping galleries are becoming interesting, but only under certain conditions
Retail parks are still hot – increase in the number of deals for the third year in a row
Rocketing share of industrial volume
Still low volume of closed residential transactions despite growing demand
The Polish investment market has quickly adjusted to the changes caused by the pandemic. The industrial sector took up its highest share of investment volume in history - 53%. It is a significant increase compared to an average of 17% registered before 2020. The retail market is still driven by retail parks which have been increasingly popular among investors for the past three years. However, 2021 saw eight large shopping centres being transacted, marking a strong rebound compared to the previous year when only two such schemes were traded. The smaller volume is partially caused by a lack of large retail portfolios or office skyscrapers being the subject of transactions. In exchange, more and more industrial portfolios are being traded, which are, however, characterized by a smaller lot size.
Industrial market: Breaking all the records
The industrial sector's growth continued in 2021, resulting in a transaction volume of almost €3 billion - the highest result in history. Also, this year, compared to 2020, was characterized by increased liquidity. While the transaction volume grew by only 13%, the total number of transactions was larger by 42%.
"Another visible trend, which is not reflected in the volume, is the significantly growing number of investors looking for JV opportunities, as investors find it difficult to acquire standing assets, and look for higher returns," comments Michal Cwiklinski, Managing Director for Poland at Avison Young.
Portfolio transactions made up 63% of the industrial volume in 2021. The biggest transactions were the sale of the EQT Exeter portfolio to GIC, the Nexus portfolio purchased by CBRE IM or Elite Partners Capital's Portfolio acquisition by Blackstone. Asian investors have the strongest presence on the industrial market (almost 28% of the transaction volume), followed by entities from the US (responsible for almost 25% of the transaction volume).
€3 billion: total industrial investment volume in 2021 (a new sectoral record)
53%: share of volume purchased by investors from Asia and the US in 2021
63%: share of portfolio transactions in 2021
Office market: Expected great comeback of core assets
For the past few years, the share of office investments within the total volume was shrinking. However, Avison Young expects this to change in the following quarters. While in 2021 the number of value-add transactions exceeded core assets deals, in 2022, multiple office building transactions are scheduled to be closed, including office towers in attractive locations.
"Also, we have observed that over the years, the share of regional transactions was decreasing and now is the lowest in last five years," highlights Michal Cwiklinski. "But new, core offices in Kraków, Wrocław, Poznań, Tricity and Katowice that are expected to be traded in 2022 might change this situation."
In 2021 the largest transactions were sales made by Echo Investment: two parts of Browary Warszawskie – buildings G & H purchased by Deka Immobillien and Villa Offices purchased by KGAL. However, in Warsaw, nearly 30% of office transactions took place in Mokotów (€343 million). As Avison Young points out, it is the second-best result in history right after last year's outstanding €383 million. Among those deals is the finalised disposal of Empark by Immofinanz to Echo Investment for redevelopment to residential.
€1.7 billion: total office investment volume in 2021
28%: office transactions in Warsaw conducted in Mokotów in 2021
Retail market: Shopping centres back in the game
2021 saw continued lower investment volumes in the retail market, however, Avison Young reports that the structure of transactions changed visibly. After shopping centre deals almost disappeared in 2020, in 2021 there were 12 large‑scale shopping centres sold in highly attractive locations in the largest cities. Those were all sold at attractive pricing with an opportunity to create value or for redevelopment.
"On the other hand, the amount of retail parks acquired confirms demand for such assets, even in smaller towns," comments Michal Cwiklinski. "Due to the lack of larger retail parks in main cities, investors are turning to smaller projects in secondary locations which resulted in a lower volume and high liquidity."
41%: share of convenience transactions in 2021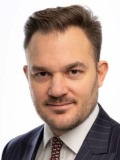 Michał Ćwikliński
Principal, Managing Director - Poland
Avison Young
Michał Ćwikliński has 17 years of experience with investment sales and acquisitions in CEE. Prior to taking the position of Principal, Managing Director at Avison Young in Poland, he spent 7 years at King Sturge both in London and Warsaw offices and served as Head of Capital Markets at Savills where he built up the company's Warsaw branch. In his career, Michal has concluded investment transactions of ca. €4 billion. His business achievements and leadership skills were recognized several times with market awards.
More »