Andreea Păun, Managing Partner of Griffes, spoke with Property Forum about the outlook of rents and new office developments in Bucharest as well as the demand trends. This year, Griffes aims to close 10% more leasing deals with a combined value of more than €20 million.
What is your outlook on office demand from companies this year in Bucharest? Which locations will generate the biggest volume of leasing deals?
I see 2023 as a reshuffling period, with great opportunities for the brave ones. If I were to choose an area in Bucharest, it would definitely be Center-West – Orhideea – Grozăvești - Cotroceni, continuing to attract office occupiers for the excellent accessibility, proximity to the workforce and very good new office products.
For 2023, we expect a decrease in the overall leasing activity, of between 10 to 20% compared to last year. While contract renewals will keep their pace, some of them will bring new spaces onto the market and increase the vacancy, as companies are working their way through optimization processes.
In terms of new entries, we see a prudent approach, with a longer decision process and less appetite from tenants to invest in the set-up of the space.
I believe the quality of the product becomes more important than the area itself, office buildings are turning into actual destinations.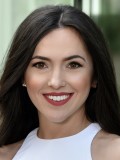 Andreea Păun
Managing Partner
Griffes
Andreea Păun founded real estate consultancy company Griffes in 2016 and ever since she has held the position of Managing Partner. She focuses on strategy and positioning, also attracting experienced people to the team and growing the business. She is a graduate of the Faculty of Economics in Foreign Languages (in French) within The Academy of Economic Studies. She also pursued additional courses in sales and negotiations. Andreea started her career at ZF business daily and then she was recruited by property agency Colliers, where she worked for eight years, first as marketing director and then in sales and transactions. She founded Griffes as an independent advisory shop focused on the office segment and has concluded more than 50 deals to date.
More »
What is the outlook for office rents in Bucharest? Is there significant pressure for rents to grow and what is the average level we should expect by the end of this year?
We should brace for the impact of increasing rents. And that is not just a metaphor, but also a reality and – in my opinion – a natural appreciation of rents and rental prices was due a long time ago. We have seen two consecutive cycles/two decades of incremental increases in raw materials costs, labour costs appreciated, capital becomes more expensive by the day, and we now live through a highly inflationary context, while prime office rents have stayed glued to 2010 levels. Why so? Prime office properties should rent up at €25-30 per sqm/month in Bucharest, since our capital city is making 23% of the national GDP, hence coagulating most of the wealth and the urban development in the country. This presumably leads to a higher need for office space.
Rents have been stable for the last 10 years, while construction costs, for example, have increased by 40% on average only in 2022, directly impacting the sustainability of all real estate projects. Moreover, the business case for new developments is shifting, budgets must be increased, considering new financing conditions and new tech specs, not to mention the heavy work to be done to implement ESG credentials.
2022 has already brought increases of over 3% in headline rents, but 2023 will probably add on top another 10%. We expect indexation and surging construction and energy costs to pump up headline rents in Bucharest's prime district at pre-2008 levels.
What kind of benefits are developers offering to maintain the headline rents for companies?
The standard got-to-market incentive package is more creative by the day – besides the usual perks of rent-free periods and fit-out contributions, we see an escalation of the concern about the common areas, "green" square meters, such as terraces, events spaces and recreational outdoor areas. What has changed dramatically compared to the last 3 years is tenants' interest in turn-key solutions. Spaces with little utilization or quasi-new furniture and equipment are sought after by new tenants or occupiers that seize the opportunity.
How are office landlords approaching the topic of flexibility in their existing spaces? Are tenants driving structural changes in this field?
In the last year, flexibility increased on both sides. We see a greater openness to address their occupiers' needs and find solutions for each case. Working scenarios such as reducing the surface within a valid leasing contract were never seen before and are very challenging for landlords to address. We now work a lot on agreements of this kind, very complex and require a lot of time and resources.
What are some of the major trends shaping the Bucharest office market?
Office demand coming from IT is shrinking in 2023 in Romania, due to the need of the industry to assess and digest the automatization and work-from-anywhere concepts. Major IT players are now in "sit and wait" mode, in order to see what capacity they need, what systems and mainly – what mindset they would use in the medium term. A number of factors are driving this, starting with the still reasonably high productivity in work from home, massive layoffs announced worldwide already in January by big tech companies, and extensive efforts to reduce costs - all these are steering a reduction of the office footprint. As a result, and in line with this reduction, both shadow office spaces (spaces under preservation, unused by other tenants) and organic vacancies are growing, driven by contraction programs.
Another trend that we see strengthening is the flight to quality, by end users. Companies are paying more and more attention to their workplace, in their attempt to transform it into a destination.
Older buildings lacking significant capital improvements will face serious vacancy issues. Landlords are now forced to think outside the box to revive their properties in order to stay relevant in today's market. Alternatively, brand-new or recently repositioned buildings in well-located areas are constantly improving daily occupancy and generating healthy leasing activity, even in underprivileged areas.
All in all, despite the growing vacancies in the short term, the lack of permitting and overall stagnation in development will lead to a quick absorption of the space we see empty today in the very next quarters.
Is Bucharest missing new office investments due to the significant permitting delays in the real estate sector?
Unfortunately, yes! Office developers are keeping future developments in their pockets, or even worse, some are leaving the Bucharest market. Not only have the authorities blocked completely the projects, but they also impacted the growth mindset Bucharest was fueled by. Most professionals in the development market now are either disappointed or disarmed and at company levels, they work with the hand break on.
What are some of your recommendations for tenants that are looking for office space right now?
Keep your eyes wide open and work with the right consultant; currently, the office market offers a unique space offering, yet the range is very volatile.
Pay attention to both the building and the landlord; as we always explained, it is important to understand the profile of the landlord and the strategy of each party.
Also, it is important to plan ahead, especially if a large footprint is needed. Considering the freeze in permitting, new projects are becoming scarcer and fading the relocation options.
What is the office leasing volume you aim to conclude this year at Griffes and which industries are driving demand?
In terms of leasing activity, we expect to close this year with at least a 10% increase compared to 2022, which is a healthy leap forward for us, to grow against the odds. In total, we will assist tenants in signing leasing contracts with a total value of more than €20 million.
We are keen on working closely with tech players, but also with companies active in FMCG and business services, offering us a wide spectrum of needs and strategies.